To a former captain of the Super Eagles, Austin 'JayJay' Okocha, the German Bundesliga is the best among all leagues. In this interview with ABIOLA ODUTOLA, he shares the secret behind his successful career and how the Bundensliga gave him the required foundation to succeed in the English, Turkish and American leagues. Excerpts: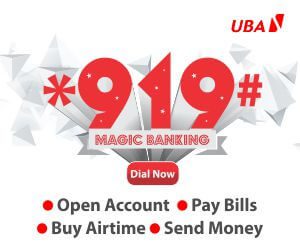 How would you assess the state of Nigerian football?
The round leather game in the continent's largest nation has really grown, even beyond our expectations. In those days, there were only few of us scattered round Europe, but a lot has changed now, especially with several players doing great exploits across the globe now, and the good thing is that most of them are coming home to play for the national team.
What are chances of Nigeria qualifying for the 2018 World Cup?
Though, we have tried so far, but we still have more challenging matches ahead. We will still have to face Cameroon and Algeria and these are great teams. Hopefully, I pray we qualify.
How do you feel seeing new and young players doing well at home and abroad?
Seeing the new generation of players doing better than us had been my dream, because it is like picking up from where you stopped. We have not been that successful as a nation, but individually, we have produced some quality and talented players, and it is always great to see people out there flying the flag for your country.
Don't you think the ongoing crisis among the sport ministry, the Nigeria Football Federation and both national male and female teams scare them from playing for the country?
I do not want to comment on the NFF crisis.
People believed you went to Qatar for the money. What is you take on this?
I left Qatar after a year, because nobody was coming to the stadium. For me, it's not about the money. It's about the passion, the support and the encouragement you get from people and I think without the fans, I wouldn't have achieved anything
You were not scouted for by any academy or coach in Nigeria and you were able to get to the peak of your career. What is your secret?
It is simple. Hard work, dedication, tenacity, and an encouraging environment. I started playing on the streets of Nigeria, without trainers, boot and managers and that really helped. No one to shout at us and we had no choice than to work on ourselves. But the German Bundesliga was the foundation I had that really helped me in my career. When I visited my brother, who also played football, in Germany, my story changed.
I followed him to training on that fateful Wednesday, being a football freak, I had my boot in my bag and I just pleaded with the coach to train with them and he permitted me. The next day, he asked me to join the team B of the team after he was impressed with my skills.
What is the difference between the Bundesliga and the Nigerian league?
While trainings were not done when it rains in Nigeria, German coaches prefer training during the rain and snow. I remember when I was playing in the same club with Jonathan Akpoborie.
After travelling for hours in a day, we slept off the next morning, thinking the match time will be shifted forward, but before we knew what was happening, all players were set waiting for us.
The tenacity had helped me and other players in the league and that is the reason I advise most players to have that experience. The Bundesliga's cur- rent average attendance of about 42,000 fans per match is the highest in a professional football league worldwide, and only second after the American National Football League, compared to all professional sports leagues.

Better than the English Premier league?
The Bundesliga is better than the English Premier League in terms of tactical approach, technical approach, discipline, stadium attendance and number of goals scored per week. The Bundesliga usually attracts more than 18 million spectators in total to the stadia.
But not much of the league is seen in Nigeria, why is this so?
Yes, but that is changing. StarTimes Nigeria has signed a partnership with the Bundesliga last week and that means the pay-tv viewers and football viewers can watch the German league matches from the comfort of their homes. Sincerely, I feel jealous, because that did not happened during my time.
You are one of the few Nigerians that introduced entertainment to football. What do you cherish most on the pitch?
The team comes first and I cherished that. When you are gifted with individual ability to change games, it's all about trying to learn how to use it for the team. That is something I always challenged myself with, so I was putting myself under pressure to always go out there and deliver for the team. Luckily for me, it worked out and I had a good career. It was a big risk, because if you don't get it right, you're playing for yourself. But if you work, you will get it right for the team.
You were so creative on the pitch and with the ball, especially when you trick players. Were those skills learnt or innate?
I learnt some of them and some are innate. In as much you can learn how to be skillful in football, I believe the talent is quite important.
Did any of your victims, especially Oliver Khan, took your football artistry personal?
That is one of the most interesting part of my career. Initially, he took it so personal and was bitter with me. He must have felt embarrassed, being the national goal keeper of his country. But he got over it later. To me, it was about earning the ticket and really showcasing what I can do with the ball and how gifted I am. I think sometimes people needed to see that as well, because they pay their money to come and be entertained. While some used to tell me after the game that those displays weren't necessary others asked 'how did you do that?'