The All Progressives Congress in Ekiti State has urged the Economic and Financial Crimes Commission to beam its searchlight on the activities of the state governor and his business associates in the execution of the newairport and market projects in Ado-Ekiti, the state capital.
The party expressed worry over what it called "mind-boggling revelations in the execution of the proposedprojects by the governor, using his business associates as alleged fronts to misappropriate Ekiti money like he did during his first term in the moribund poultry project."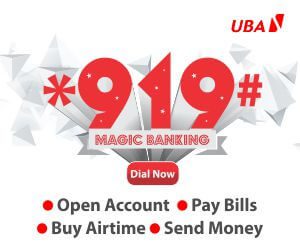 APC State Publicity Secretary, Mr. Taiwo Olatunbosun, in a statement in Ado Ekiti, the state capital, listed
instances of how the governor allegedly awarded questionable contracts to his family members and friends.
According to the party, Dothraki International Limited, a business name allegedly owned by one of the governor's sons, was awarded a multi-million naira contract for the projects on road signs and Christmas lights within Ado Ekiti in December last year, allegedly to siphon Ekiti
money.
It said Grid Associates Nigeria Limited, allegedly owned by the governor's close friend, was the one constructing the Women's Development Centre and Oja Oba Market, Ado-Ekiti as consultant and contractor, adding, "This is against the due process law. The market is contracted at the cost of N3.378 billion. None of the contracts went through the Due Process Office."
Olatunbosun also said Shehu & Partner Nigeria Limited, allegedly owned by a business associate of the governor, is the one handling the airport project, alleging, "The company is the one handling both the consultancy (monitoring/ supervision/ evaluation) and construction of the airport. The project cost is N5.885billion."
The party said that the state government was not carrying along the Federal Government, which had the exclusive right to build and manage airports/airways, allegedly because of the governor's personal interest.