What has changed since you beat an English man to become World Champion in scrabble?
Well, it changed my life.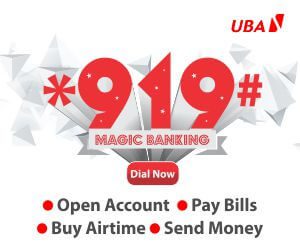 Many Nigerians see scrabble as recreational. How do you manage to stand out?
Let them add more work to it…professionally, I have played scrabble professionally for more than 10 years now. So we have come a long way, not just myself but the Nigerian scrabble generally. I was forthcoming; if it wasn't me that won it, by God's grace, another Nigerian would have won. Nigerian scrabble has really come a long way. For example, in the international country rating, we have constantly been, in the second place, behind the
United States of America for close to seven years now; which tells you the level of toughness of our people here. That even within Nigeria, good things are coming from the game of scrabble.
It would seem that the recognition accorded scrabble today is more of inputs from the players themselves and not any organisational efforts. What is your view?
In Nigeria, there are a lot of talented players, but the organisation is also doing very well. For example, we have one of the most organised scrabble circuits in the world and Nigeria is one of the few countries where scrabble is actually taken as a sport. You know, we have the Nigerian Scrabble Federation under the National Sports Commission. So, it goes to tell you how organised we are back here, especially in scrabble and it has really ensured how we have dominated the sport on the continental level. We have had about 13 African Championships and Nigeria has won 12 out of it.
For the concluding part of this story and others, grab your copy of The Point from your nearest vendor