---
Alhaji Mohammed Sani Takori is a former lawmaker who represented Gummi/ Bukuyyum Federal Constituency in the House of Representatives from 2007 to 2011. In this interview with SAMINU IBRAHIM, Takori calls on President Muhammadu Buhari to constitute a special committee to investigate all constituency projects since the inception of this democratic dispensation in 1999 to date. Excerpts:
---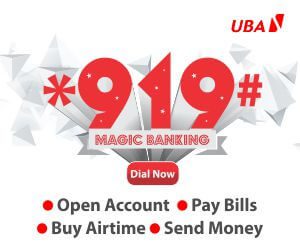 The Senate President is undergoing trial at the Code of Conduct Tribunal and recently, he and his deputy were dragged to the Federal High Court, Abuja, over alleged forgery of Senate Standing Rules. How would you react to this?
First and foremost, we have to agree that our democracy is still very young. We must agree that, while democracy has fashioned out the modest and most decent way of playing the game, most Nigerians who call themselves democrats are not ready to follow the right path to usher in a new Nigeria. Bukola Saraki to me has been a decent man from the day he assumed leadership in Kwara State to the end of his two terms. And he eventually went to the Senate and, going through all these processes, I later discovered him to be possessed by people who are themselves not ready to see Nigeria progress; with people who do not mean well for the society; with people who have abused their own constituents and they want to be heroes at the chambers of the National Assembly, with people who are kingmakers and about to make him king and want to dictate to him the way he wants to run democracy. I am very much disappointed with the way he has been struggling from pillar to post to avoid prosecution by the CCT. He should have submitted himself to the jurisdiction of the tribunal and forget about whoever is persecuting him. The truth is that if you are accused of any criminal offence, you are presumed to be innocent until the contrary is proved. Sadly, the worst thing I have seen is senators abandoning their offices and accompanying Senator Saraki whenever he is going to court. This is the worst Senate I have ever seen in my life. When a senator abandons his duty and accompanies Saraki to court, that means he has abandoned his job and in an advanced democracy, that man should vacate his seat honourably because he is not representing Saraki. It is not the Senate that is being prosecuted, it is Saraki. The President is in the same party with him and they are supposed to be pillars that will support the President to fight corruption but if they say the President is persecuting us, then what will the PDP people who are in court day-in-day-out say? False declaration is a criminal offence, tax evasion is a criminal offence. The way I am looking at it is that the whole structure of Nigeria's democracy needs to be overhauled and most of these people who won election have lost relevance in their constituencies.
There is this controversy over Section 308 of the Nigerian constitution, which gives absolute immunity to a sitting governor and yet Ekiti State Governor's account has been frozen. As a lawyer what is your take?
Investigation is different from prosecution. No Nigerian is forbidden from being investigated and that is the reason immediately you declare your assets, the Code of Conduct Bureau will start investigation and verification. And when there is unusual movement of cash into your own account, whether you are a governor or not, it is the responsibility of the EFCC to monitor what is going in and what is going out. And if it is established that there is something fishy about that account, the law has given them the power to freeze that account. That section is immunity from prosecution; not immunity from investigation. I hope you understand. Any Nigerian who cannot account for what he has is presumed to have stolen money from the public treasury.
You said immunity does not mean one cannot be investigated. But when you go further, in spite of Section 308 and apply sanction, is that not contrary to the Constitution?
When you investigate and you find out there is something wrong, what you are supposed to do if somebody is not a governor or entitled to immunity, is to apply to the court for temporary forfeiture of that asset until the case is decided. But where a sitting governor is being investigated, there is nothing that forbids a governor from being investigated; the only thing is that you cannot be prosecuted. We are still going to learn from this jurisprudence. But in my own opinion, if you investigate and find out that there is something wrong, I think there is nothing wrong for you to take a step and stop it from happening.
The issue of constituency projects has reportedly been described as a fraud. Do you share this view?
I was a member of the National Assembly from 2007 to 2011 and I know during our period there were constituency projects. But these constituency projects are not within our reach. All we were asked was to bring a location where we wanted the projects to be cited. Up till the time I completed my tenure, I did not know who my contractor was, I didn't know who completed my job. All I know is I have my liaison officers in all my local governments who did the job and today I can stand tall and say no borehole or hand pump was missing or uncompleted during my tenure as a member of the National Assembly. But unfortunately, the constituency projects now have been turned into something else; members divert constituency projects money into their own accounts with the collaboration of River Basin Development Authorities and the contractors. I will give you a case of Zamfara West Senatorial District where we have missed N1.08billion constituency projects under the office of Senator Ahmed Sani. I wrote him a letter, to tell him to come back and explain these projects. I interviewed the contractors and I know what they told me about what happened to the money. They are all in my office and I would have given you a list of projects that are missing in that constituency. In Zamfara West, we have irrigation dam construction in Anka, Gummi and Bukuyyum. We have so many other projects totaling about 211. I wrote a letter to Sokoto Rima Basin Development Authority under the Public Information Act as a lawyer and they gave me the list of projects, money paid and location. Our investigation revealed that, in all the locations, nothing was done. And that was why I wrote Ahmed Sani a letter to notify him that these jobs had not been done and when we calculated the money, it was N1.08billion. If you as a senator or member House of Representatives, who was elected to provide amenities to the people diverted N1.08billion constituency projects, then what do we call you? Do we call you a cheat, or somebody who has deceived God or deceived his people. If you go to Sokoto Rima Basin Development Authority, you find out cheques of work not done and the best thing the President can do now is to set up a special committee to investigate constituency projects from inception to date and I am ready to serve in that committee. What we are saying is that the office of the senator representing Zamfara West Senatorial District handled a project of N1.08billion. In essence, projects of N1.08billion are missing from his office and we need him to come out and account for them. I am not scared of anybody because we elected him. So, let him come out and account for these projects in Zamfara West. Anybody who says no should let us meet in court.
The crisis in the PDP has allegedly been linked to external forces. What is your take?
The day I saw Sheriff being the chairman of PDP, I knew it was the work of the ruling party because Yarima and Sheriff are inseparable. I was telling people here in my house that Yarima has taken over PDP again, because I know Sheriff could not move to PDP without Yarima's encouragement. He is there to spoil PDP. All along, he has been in ANPP, Sheriff was a governor of the ANPP but suddenly we saw him as chairman of PDP. And that is the worst thing that can happen to PDP. And all these is coming to one thing, that Nigeria's democracy is near collapse because you cannot have a single party and the APC members are in trouble with each other. Of all the senators in the NASS, I can only see three or five who have been permanent members of APC. Yarima, of course, is one of them. Of all the governors in the North West, it is only Governor Abdulazeez Yari that has always been in the ANPP. Kebbi, Sokoto, Katsina were in PDP and now APC, are you saying they are saints? And people are getting disenchanted with this government because people thought immediately Buhari came in, all the problems would be solved. Buhari himself did not know the water he was going to swim in was vast. The economy is bad, corruption has taken over everything and he inherited a corrupt judiciary, corrupt NASS, corrupt public service. And, himself alone, cannot correct everything. I pity the man at his age, may be, he may later decide to follow the path of honour. That is competition between his integrity and his failure. If at all his failure to put Nigeria on the road map consumes integrity, Nigeria will look at him as a different Buhari. I am looking at Buhari as a very decent person.
What is your assessment of the fight against corruption?
My assessment is that Buhari is making in-road with EFCC but he cannot go anywhere because when you have a corrupt judiciary, you cannot succeed in actualising your dream. He needs to create specialised courts, he doesn't need to go to NASS to create specialised courts. In each state, ask the chief judge to designate a judge to only pending cases of corruption and like the Electoral Act, amend this thing to 180 days for prosecution. Until and unless Buhari decides to do what he intends to do, his integrity is at stake, and whoever did not tell him this, is not telling the truth.