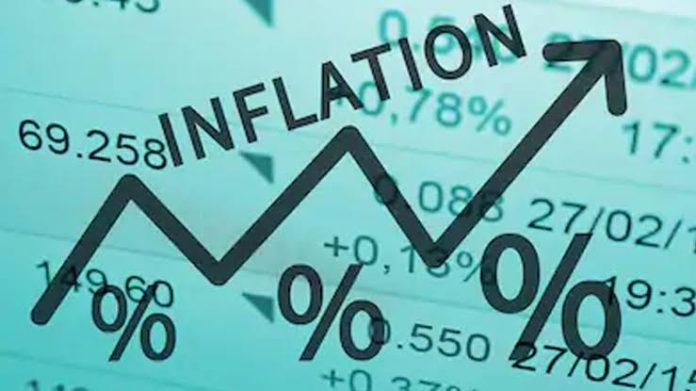 BY BAMIDELE FAMOOFO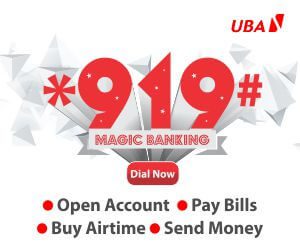 The outlook on inflation for Africa's largest economy does not bring any form of hope for the consumers as financial experts have predicted bigger expansion for the month of July.
Analysts from Cowry Assets Limited and Cordros Securities Limited are unanimous in their predictions, saying it will hang around 19.0 percent in July.
According to Johnson Chukwu, Managing Director, Cowry Assets Limited, global macro-economic stability is now under threat from inflation which is no longer Nigeria's specific phenomenon. Thus, the policy changes in responding to it would have substantial repercussions across emerging and frontier market economies as central banks in these markets employ policy tightening strategies to confront the problem.
For Nigeria, he added, the Central Bank of Nigeria/Monetary Policy Committee is not left out as all efforts to combat the cost-push inflation shows the exhaustion of weapons in its arsenals.
"However, we see the acceleration in the inflation numbers in June offering policymakers limited room to maneuver rates at the next Meeting on July 18 & 19, though a marginal rate tweak is inevitable. Thus, we project July inflation to further accelerate to 18.90%," he said.
"We see the acceleration in the inflation numbers in June offering policymakers limited room to maneuver rates at the next Meeting on July 18 & 19, though a marginal rate tweak is inevitable. Thus, we project July inflation to further accelerate to 18.90%"
On the other hand, Cordros Analysts at Cordros Research hinged their prediction on the fact that PMS shortages aggravated in July, given the high cost of transporting the product around the country amidst high diesel prices. Accordingly, independent marketers have been selling PMS above the NGN165.00/litre price cap, potentially stoking the pass-through impact of transport costs on food prices.
"In addition, we expect above-average food demand in line with the Eid-El-Kabir celebration to support higher food prices amidst limited farm supplies due to the ongoing planting season. Therefore, based on the preceding, we look for a 2.00% m/m increase in food inflation, with the unfavourable base from the prior year translating to 21.97% y/y. Although crude oil prices have moderated slightly so far in July compared to June, we still expect diesel prices to remain elevated," the company noted.
Cordros added that it does not see any respite for businesses in July as the cost of operations should remain high.
"Besides, PMS shortages and lingering currency pressure would also fan higher prices in the core basket.
Consequently, we expect the core inflation to settle higher at 1.60 percent m/m, cascading to a year-on-year print of 16.08 percent. Overall, we forecast the headline inflation to settle at 1.84 percent m/m in July, with the corresponding base from the prior year translating to a 107bps increase in the y/y inflation rate to 19.66 percent," the experts added.
Meanwhile, latest data from the National Bureau of Statistics shows that the Consumer Price Index which measures the average change in prices of goods and services consumed by households over time, accelerated for the eight straight month to 18.60 percent in June 2022 from 17.71 percent reported in May as there were increases in all the composite indices at the 12 Classification of Individual Consumption by Purpose functions and all-items levels that yielded the headline index.
This increase exceeded our expectations (18.30%) and indicates the highest increase in 77 months (since January 2017) when the headline index hit 18.72 percent; and further indicates that the demand-supply mismatches which have exerted pressure on commodities prices since the start of the year has brought about the manifestation of a spiraling inflationary cycle. To this, the headline inflation increased to 1.82 percent in June 2022, this is 0.03 percent higher than the rate recorded in May 2022 (1.78 percent).
This huge expansion in inflation could be partly attributed to knocks on the doors of Nigerians and businesses where the price of diesel increased approximately 278% since January 2022 to around N810 per litre plus the adjustment in the PMS pump price above the N165 per litre. This recent development can be seen as many businesses depended on fuel or diesel for daily operation as well as trucks used to transport food items to various parts of the country.
A principal driver of this acceleration in the headline index, as we noticed, was the surge in food inflation which printed at 20.6 percent in June 2022 from 19.50 percent in the prior month and was caused by higher food prices volatility caused by COVID 19. Consequently, the acceleration in food inflation was caused by increases in prices of bread and cereals, food products, potatoes, yam, and other tubers, wine, fish, meat, and oils. From our analysis, this rise can be attributed to cost-push impacts raised by connective factors which are both domestic and exogenous to Nigeria.
Meanwhile, the increases in the food and its sub-index echo the collective effects of seasonality, war-induced global supply chain interruptions, and output shocks which have precipitated an unprecedented but expected hike in commodity prices.