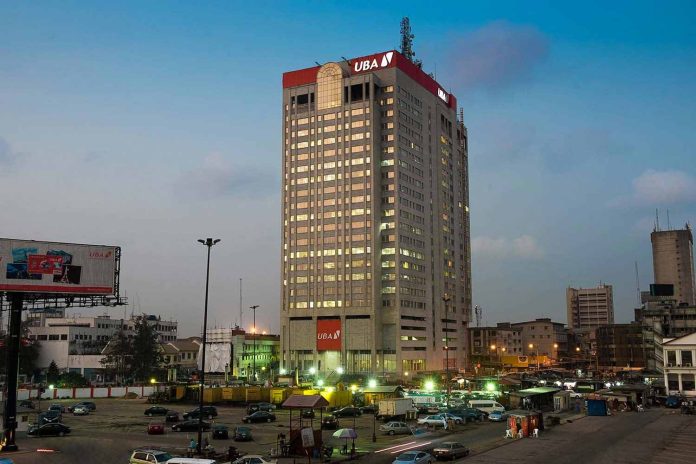 BY BAMIDELE FAMOOFO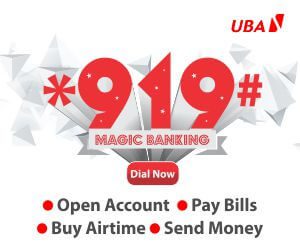 The United Bank for Africa Plc, one of Nigeria's leading banks, disbursed $1.34 billion to facilitate export in the non-oil industry in 2021.
The bank's intervention in the non-oil space in the review period represents 31 percent of the total non-oil volume in 2021. The bank remains number one in non-oil export financing for three years running.
Muyiwa Akinyemi, Deputy Managing Director, United Bank for Africa Plc, made the disclosure in Lagos at the weekend at the 2022 annual conference of the Finance Correspondents Association of Nigeria.
Akinyemi, while speaking on "Boosting Domestic Capacity for Sustainable Export Earnings", noted that total non-oil export volume for 2021 stood at about $4.38 billion, adding that over the next three to five years, the figure is expected to hit $200 billion according to government projection.
Major items of non-oil exports from Africa's largest economy include Cocoa, Cashew, Sesame Seeds, Hibiscus, Fertilizers/Chemicals, Tobacco, Hides & Skin which accounted for 85 percent of total export. However, according to Akinyemi, the recorded industry non-oil export figures excludes informal exports largely in the wholesale trading; IT & Entertainment and solid minerals space which are not accounted for.
As part of the bank's efforts to boost non-oil export, Akinyemi disclosed that UBA has provided a $200 million non-oil export trade financing programme to bridge working capital requirements of SME/Commercial exporters at concessionary interest rate and favourable collateral structure. The bank also provides project and structured trade financing to enhance export capacities of manufacturing as well as commodity aggregators.
Other activities of the bank to boost exports in the non-oil space include providing a dedicated export desk and an export manager for its business to lead the charge of its export business arrangements.
UBA has built strong partnerships with export focused agencies like the Central Bank of Nigeria, Nigeria Export Promotion Council among others to achieve its goals in this respect.
The bank disclosed that it is also creating marketing access for exporters across its 23 other Countries in Africa, USA, Europe and the United Arab Emirate.
Most importantly, is a pilot bank to AfCFTA/PAPSS to facilitate regional trade payments across Africa, commencing in five countries (Nigeria, Ghana, Guinea, S/Leone and Liberia).
Meanwhile, there are challenges to achieving non-oil exports in the country.
As identified by Akinyemi, insecurity across the nation across commodity hubs, including industrial areas is a major setback.
The dearth of skilled manpower and low export capacity of export focused entities, high cost of transportation due to the current state of the country's road network, inadequate functional rail network, absence of rail line to the ports, inadequate export port infrastructure; (not 24/7 as well as Ports administration resulting to delay in handling cargoes/containers) are some of the big challenges mentioned.
"Total non-oil export volume for 2021 stood at about $4.38 billion"
UBA recently announced its audited financial results for the half year ended June 30, 2022, recording double-digit growth across key income lines as well as significant progress in the contribution from its subsidiaries.
At the end of the first two quarters of the year, the Bank was able to deliver a 12.6 percent appreciation in profit before tax to N85.7bn, up from N76.2bn recorded in the same period of 2021.
Despite numerous business, economic as well as geo-political environmental challenges including continued supply-chain interruptions due to Covid, the Russia and Ukraine conflict, and the resultant rise in prices of global commodities, that characterised the first six months of the year, the tier 1 lender delivered impressive numbers, with gross earnings hitting N372.4bn, a solid 17.8 percent growth when compared with N316billion that was posted the same period in the prior year.
Operating income also grew by 20.1% to N256bn in the period, while the firm's profit after tax closed the first half stronger at N70.3 billion, up by 16.1 percent compared to the N60.6 billion same period in 2021.

A further breakdown of the Bank's half-year result, which was filed with the Nigerian Exchange Group on September 8, showed total assets continued on an upward trajectory, increasing 5.4 percent to about N9 trillion.
UBA delivered on its core mandate of extending loans to credit-worthy customers, with loans and advances increasing by 4 percent to N3trillion; whilst deposits rose by 7.9 percent to N7.6 trillion at the end of the period.
Shareholders' funds however declined marginally by 2 percent to N788.5 billion, owing mainly to the decline in its foreign operations translation reserve as well as fair value losses suffered from the investment securities valuation occasioned by the increasing interest rate regime across the globe.
With the strong double-digit growth in PAT vis-à-vis the marginal decline in shareholder's fund, the Group's return on equity (RoE) closed the period stronger at 17.7%, whilst return on assets (RoA) came to 1.6%, up by 9 basis points.
Reaffirming its commitment to shareholders and the investing public, the Board of Directors of UBA Plc declared an interim dividend of 20 kobo per share for every ordinary share of N0.50 each held by its shareholders.
UBA's Group Managing Director/Chief Executive Officer, Oliver Alawuba, commenting on the result, said the stellar performance was in line with management's expectations, adding that the Bank's continued focus on its Customer 1st philosophy to pursue the mission of providing superior value to our stakeholders had increased low-cost customer deposits, and boosted the growth of its payment and transaction banking.