By Ngozi Amuche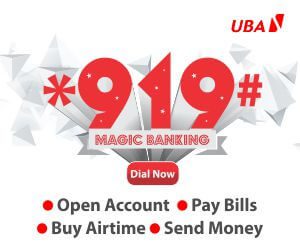 Capital market operators and some financial analysts have endorsed the stocks of tier one banks – United Bank for Africa Plc, Zenith Bank Plc and FBN Holdings – as okay for investors' consideration, as they emerged the most traded stocks last week.
Commenting on the development, Managing Director, Cowry Asset Management limited, Mr. Johnson Chukwu, said the Fixed Income market had been on a rally of late, hinged on renewed interests from both local and
offshore clients, owing to investors' expectation of further moderation in inflation rates and a tilt to a more accommodative monetary stance by the Central Bank of Nigeria.
Chukwu, however, advised that investors should always follow the trading results, especially the top gainers, adding that investing in stocks was a profitable business if one understood the market very well, "but when you
fail to know the trends, you could bite your fingers very hard."
A Stockbroker, Mr. Bode Adeyemi, said there was the need for the Federal Government to enact a market-friendly policy, which could enable the local bourse to rebound.
"We expect foreign investors to return to the Nigerian
market and take advantage of the cheap value stocks," he said.
Meanwhile, a total turnover of 1.025 billion shares, worth N9.911 billion was traded last week in 19,375 deals. This was in contrast to a total of 1.771 billion shares, valued at N28.036 billion that exchanged hands the previous week in 18,660 deals.
The Financial Services Industry  (measured by volume) led the activity chart, with 660.844 million shares, valued at N5.735 billion, traded in 11,296 deals; thus contributing 64.49 per cent and 57.87 per cent to the total equity turnover volume and value respectively.
The Healthcare Industry followed with 95.150 million shares, worth N61.699 million in 174 deals. The third place was Industrial Goods Industry with a turnover of 89.419 million shares, worth N1.42 billion in 1,723 deals.
Trading in the Top Three Equities, namely: UBA, Zenith and FBN Holdings (measured by volume) accounted for 297,889 million shares, worth N3.10 billion in 3,998 deals, contributing 29.07 per cent and 31.23 per cent to the total equity turnover volume and value, respectively.
The NSE's All-Share Index and Market Capitalisation depreciated by 2.32 per cent and 2.30 per cent, respectively, to close the week at 29,270.95 and N12.90 trillion, respectively.