BY LEKAN POPOOLA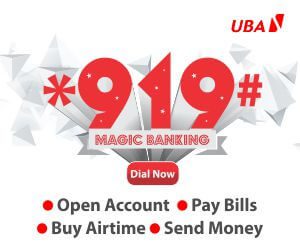 I think the following are exciting portfolios, solid picks and round pegs in round holes.
Finance – Wale Edun; Digital Economy – Bosun Tijani; Attorney General – Lateef Fagbemi; Works – Dave Umahi; Education – Tahir Maman; Transportation – Gboyega Oyetola; Foreign Affairs – Yusuf Tuggar; Housing and Urban Development – Ahmed M. Dangiwa; and Prof Joseph Utsev, Water Resources (a PhD holder in Water Resource and Engineering).
The Minister of Industry, Trade and Investment- Doris Anite, while at Zenith Bank, she was in charge of their Fixed Income and Currency Trading, Asset and Liability Management, Treasury Corporate Sales, and Financial Institutions. She was responsible for the bank's investment.
For health, I like that it is renamed Ministry of Health and Social Welfare like what is obtainable in the United Kingdom. I like that two major technocrats (Ali Pate and Tunji Alausa) will be pursuing the Renewed Hope Agenda for health. It also means more budgetary allocation for health.
Humanitarian issues are encompassing and fall under the purview of public health. No other person is more fitting than Betta Edu who has a master's degree in public health.
For the Ministry of Information, I know a lot of people were expecting to see Dele Alake, but trust me; Mohammed Idris is equally a solid pick and needs no introduction.
He is an accomplished media entrepreneur, Publisher, Chairman and Chief Executive Officer of the Blueprint newspaper, Fellow of the Nigerian Institute of Public Relations (NIPR).
He also once served as the Editor-in-Chief, The Market; Chairman, the Nigerian Institute of Public Relations, Kaduna State Chapter; and Vice Chairman, the Public Relations Consultative Association of Nigeria (PRCAN) amongst others.
I think the politics behind this move is that the president needs his PR loudest in the north and no other person is more fitting.
Believe it or not by virtue of Atiku Bagudu's CV, (Bsc and MSc in economics, former banker and lecturer) I won't fault his portfolio as the Minister for Budget and Economic Planning.
For the FCT, we were expecting Zephaniah Jisalo, but I understand the president may not want to set a dangerous precedent of entitlement where every FCT resident nominee will want to lay claim to the position of FCT minister. There is also an issue of competence with Jisalo as FCT minister. It is fair that the president has recognized one of them and made him a minister.
Jisalo is the new Minister of Special Duties and Intergovernmental Affairs.
Adebayo Adelabu as the Minister for Power is more like an audition to prove himself and make his job easier to become the next governor of Oyo State in 2027. That is a big motivation.
Dele Alake as the Minister for Mines is more like an extension of President Bola Ahmed Tinubu (PBAT). I also think PBAT will be the Petroleum Minister. Putting his strongest ally in that ministry is instructive and tells the direction of his administration.
He is definitely serious about coal and bitumen exploration to say the least.
The formation of the Marine and Blue Economy Ministry is great. The Blue Economy is said to have the potential to attract more than $3 trillion of investments in the coming decades. The World Bank's ocean portfolio exceeds $7 billion in active projects.
PBAT may have his eyes on some of the funds. It is also an avenue for job creation. The marine aspect takes care of seaports in which Ondo State (the state of the nominee), Bunmi Tunji Ojo, is currently building one. The competence of the nominee is what I can't say.

The appointment of the immediate-past Governor of Jigawa State, Abubakar Badaru, as the Defense Minister is also not a bad pick. I insist that PBAT will take care of the military more than ever before, but he is out to break the bureaucracy associated with former military generals and make the office more administrative.
I don't know if it will calm your nerves but Badaru is an Alumnus of the National Institute for Policy and Strategic Studies in Kuru, Jos, Plateau State, Nigeria. NIPSS is a policy formation center for bureaucrats, private sector leaders, military officers, and medium-rank and senior civil servants.
The North is in charge of our food, security, physical and mental well-being, humanitarian, job creation and the law.
The South is in charge of services, infrastructure, innovation and finance.
Mr. Projects, Nyesom Wike, is in charge of the FCT and one of the best performing governors of the South East, Dave Umahi, is in charge of works.
An elderly man, Abubakar Momoh, with rich youthful experience is in charge of the youths and a young vibrant woman, Betta Edu, is manning our Humanitarian Ministry.
A serving Vice Chancellor, Tahir Maman, is in charge of Education and a distinguished Professor Physician, Ali Pate, is in charge of Health.
A media owner is in charge of information and a finance guru is in charge of finance while a master's degree holder in economics, Atiku Bagudu, will run the budgets
A PhD holder in Water Resources and Environmental Engineering, Joseph Utsev, is to man that corridor and so on.
Largely, the distribution of the portfolios is round pegs in round holes in my modest opinion. It is a fusion of technocrats and experienced politicians, the very young, the young and not so young.
May Nigeria succeed, may Asiwaju excel.
.Popoola writes from Lagos