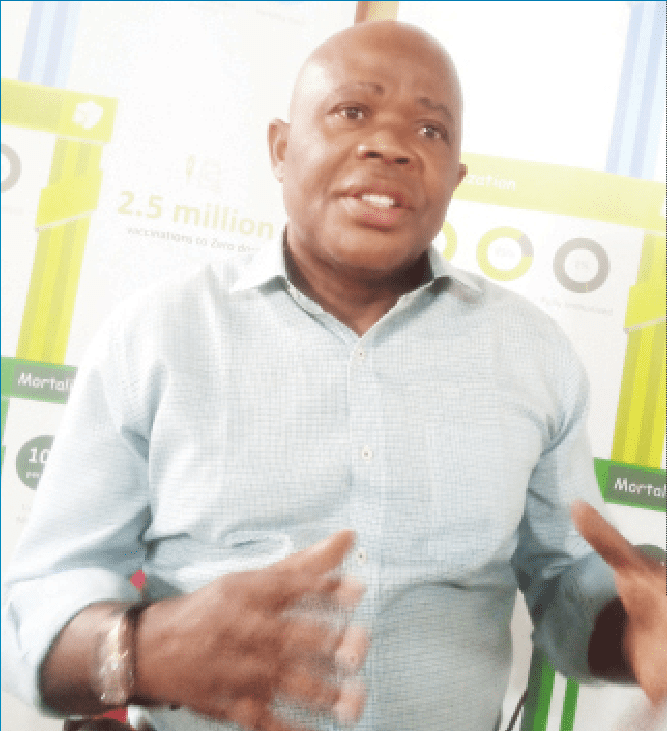 Dennis Onose is a Child Protection Specialist at the United Nations Children's Fund (UNICEF). In this exclusive interview with TIMOTHY AGBOR, he speaks on what the agency has been doing to tackle child marriage, create awareness on the need for Nigerians to embrace birth registration and reduce cases of child abuse. Specifically, the Specialist urges parents to desist from enrolling their tender kids early in crèche. Excerpts: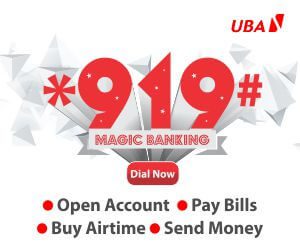 What are your core focus and efforts at ensuring children's safety in Nigeria?
I operate in Lagos and in the rest of the South West States. As Child Protection Specialist, my focus is particularly on the issues of birth registration which we take seriously because many times, people are born and at age one, they are still not registered and at five years, ten years, the person is still an adult and they are still looking for statements to justify the dates they were born and all of that and at the end of the day, the birth certificate is not there. For us, a birth certificate is very significant. It's very important that a child should have his or her birth registration. The moment the child is born, the parents should ask for a birth certificate from the hospital.
But, unfortunately, many hospitals don't have birth certificates. We are supporting the National Population Commission, for example, to go back to some of these hospitals, especially, in the rural communities to do birth registration. We work at different times a year with National Population Commission to be able to go out and register children. Presently, Lagos is leading on birth registration in the 36 states of the federation. This year alone, we have registered about 154,000 children in Alimosho and Amuwo Odofin local government areas of Lagos State. Last year, we registered 400 plus children in Lagos alone.
Another area we are focusing on is the issue of violence against children. When I say violence against children, I am talking of physical violence, emotional and psychological violence and sexual violence. Sexual violence for us is a very touchy and terrible issue. It's almost on a daily basis that we receive reports. We want to make sure that stakeholders have counsellors that will provide the child with some kind of psychological support before liaising with the police. Most times, when sexual violence happens, you don't l look elsewhere, you will discover that the perpetrators are within the family and people who are known to the children. These perpetrators are like cousins and people who live with the parents of the child at home and in the last three years, we have had issues of fathers violating their children. These are very difficult issues to navigate through. That's another area we are focusing on – child protection.
On issues of physical violence and the beating of children in schools, we are trying to train stakeholders in schools. We work very closely with SUBEB and the ministry of education. Again, just to understand that they don't need to beat children. A child comes to school to learn and he is suffering from serious beating. It's not the best; we try to provide capacity training for them to know what they are supposed to do in some of these areas. We also look at institutional and legal frameworks, especially working with states to make sure that they pass the Child Right Law.
If you take someone to court in a state where the Child Right Law is not in existence, it's really difficult to follow up on that case and get justice. But for states like Lagos and other Southwestern states that have adopted the Child Right Act, a lot of work was done by UNICEF and other stakeholders to make sure that they adopted it.
But, there are states in the North where a number of my colleagues are still working with stakeholders, are still working with other sectors to see that they pass the Child's Right Act into law because till recently, we just had Sokoto passing it but states like Bauchi, Adamawa, and Kano State, those states are still working on it, they have not passed it. We also provide technical support for people to see why they need to pass such a document into law. Also, we also pay attention to the issue of Child Labour and other issues that may damage the development of a child, we are interested in such and we want to follow up on that.
"We feel that the child spending time with you (parents), the child spending that five or six years with you before you start to push the child out, helps the child to learn about your values, values of your community, and where you are coming from"
Where have you been facing more challenges in Southwest?
Child Protection work has been challenging in Nigeria. For instance, if you take the issue of Child marriage that my colleagues are handling in the North, they will tell you that it has religious issues to it. It's not so much in Oyo, Ogun. Yes, there is still child marriage but when you look at the percentage, it's low in the Southwest. We battle Female Genital Mutilation in the southwest. There are states that have a high prevalence of FGM being carried out on girls in their early stages. These states include Osun. Ekiti, and Oyo. The other two states are Ebonyi and Imo States. Those are the states that we focus more on issues of FGM.
The MIC'S 6 surveys revealed that early marriage is most prevalent in Ekiti. Some said this is because the men there love to get married to virgins. How do you react to this?
We are also looking at issues of social norms. It's a sort of tradition that has been practised for a long period of time, people grow into it and are told and they also want to practise the same, even though there is no proof that such information you are getting is actually the correct information and can actually help you to do what you want to do. It may not even be true that that kind of thing is happening. For example, some people will tell you that if you marry a virgin, that is when your marriage is going to be wonderful and you are not going to have issues in your marriage; anytime you talk to your wife, she will listen. That's just a social norm. It's not all such marriages that will end up well.
There will still be issues in that marriage. If that person is taking everything you are doing to her, at a later stage when she is more mature, she is probably going to be challenging some of the things you are telling her to do, if that's the reason you have gone to marry her in the first place. So, we are saying people need more awareness and education to understand that what they are doing is actually not the right thing; they are actually violating that child's right by taking the child so early. For us, 18 years and above is when we believe that everyone is an adult. That's when one can talk about marriage but if you are marrying before that age, we say you are going into child marriage.
Aside from ignorance, what are other factors responsible for child marriage?
Aside from ignorance, misunderstanding what the Holy Books are saying is also a factor because the holy books have not asked anybody to go and marry anybody young. Like some of my Muslim friends would say that Prophet Muhammed married Aisha when she was nine years and so they are allowed to marry someone like that. But it's not true. When you read the book, you will find out that Aisha was actually given to the prophet by a friend to take care of and in those days, it was allowed that a friend can give his or her child to his friend to take care of. Some argued that not until she was 21 years, the prophet didn't touch her even though he later married her but it was not at that moment when she was brought to the house.
What are the benefits of birth registration?
Birth registration helps the government to know the census of a community in order to know the schools and other infrastructure that would be provided. It aids in solid planning. Birth registration gives any individual the first kind of identity that you want. If you go to some rural communities, you will discover that most children trek up to three kilometers to school. Birth registration is very important because it allows the government to know the number of schools and hospitals to build in a community because the number of people in that area is known.
What should be the distance of a child's school from home?

We don't have that here yet. In the United Kingdom and a couple of other places in Europe, they have what we call radius and this determines the location of a child's school from home. They have a way of calculating it. The idea is that a child's school should be close to home.
At what age do you think it's standard and ripe for parents to enroll their children in school?
People argue that we send our children too early to school and people say that in Nigeria, and not until you are age 6, he or she is not qualified or mature enough to be enrolled in school. For example, Germany is saying until you are 7 years of age, you won't be allowed to be enrolled in school. But in Nigeria, maybe because fathers and mothers work, and the mother wants to give the child out on crèche that she can also go to work. So, you will find out that at the end of three or four months, the child is already in crèche, so, you may say it's not really a school but what it's doing at crèche at that time is schooling. You will notice that as early as 7 am and they are not going to be picked up until 6 in the evening. Even when the child goes to primary and secondary schools, the experience is not different from what the child had in crèche. That's a critical issue. We feel that the child spending time with you (parents), the child spending that five or six years with you before you start to push the child out, helps the child to learn about your values, the values of your community, and where you are coming from than when you are pushing the child out very early.
Yes, we hear some people say that these people that take their children to crèche very early, when they return, will help them to understand the system at home, around the community and we take them out and we chat with them to know all they should know and all that, because it's difficult for these parents to keep them at home up to six years because of their works. If you go to rural areas in Nigeria, children still wait up to four or five years before they go to school because they are at home and they can look after them but in urban areas, it's not like that.
How do schools discover and expose those who assault pupils?
We have different pieces of training for the boy and girl child on how to essentially protect themselves. If you talk about sexual abuse, boys are also abused, although it may not be like that of girls. But, they are actually abused because we did a survey in 2014 and it was noticed that among every ten children you find, six of them have been abused before the age of 14, 15. So, you can imagine the population of Lagos for example, you will discover that that's massive. Six out of ten have either been sexually abused, emotionally abused, or physically abused. For sexual abuse particularly, one in every five girls in Lagos has been abused before the age of 15, 16.
So, we do training for people to understand what abuse means for us, what violence is for us and what sexual violence means, and we talk to people about ways they can help children to avoid this kind of abuse. Even when this abuse happens, we also give them information about what to do so that any child that actually suspects abuse from where she lives can actually report it. Reporting is for us one major area we feel we can reduce the abuse that children suffer. From the survey we conducted, we found out that two out of five children were abused and not reported but if these children speak up, one can take action on time. Some children would say that their abusers threaten them but if they report, you can tell them that the threats are not real. We also run training on good touch and bad touch. They are made to know when and where teachers would touch them and it will be bad touch.