---
The Nigeria National Petroleum Corporation has been at the centre of a series of crises for some years. There have been allegations of lack of corporate governance, transparency and development of gas resources. A former Managing Director, Eterna Oil Plc, Mr. Ibrahim Boyi, spells out the factors responsible for the crises and the way out. He spoke to ABIOLA ODUTOLA. Excerpts:
---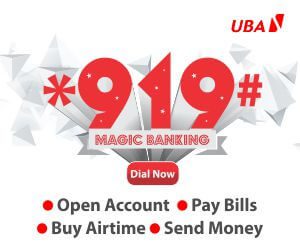 How would you assess the administration of President Muhammadu Buhari, so far, with regard to the oil industry?
I believe the current government is focused on curbing corruption and blocking loopholes in the oil industry. All the decisions taken so far are quite commendable and will reinforce the serious antisleaze stance of the administration. It is still not clear what the government's policy thrust for the strategic positioning of the oil industry is. Beyond cleaning out the NNPC and blocking leakages, no strong statements have been made with regard to the Petroleum Industry Bill. As you will appreciate, the PIB is a holistic piece of legislation that will address all the facets of the industry – upstream, downstream, oil and gas development – with articulated and defined roles for operators, regulators and agencies.
What is your view on the management of the refineries?
If we expect a better structured and transformed NNPC that will be accountable and profit-driven, there will be nothing wrong with the corporation's continued ownership of the running of the refineries. In the past, they failed to function because of the corruption and lack of accountability that pervaded the system. NNPC has the best trained, experienced and competent staff in the industry. Given proper leadership and strict operating guidelines, subject to appropriate rewards and sanction schemes, the corporation will perform to global standards.
When did the rehabilitation that led to the reactivation of the refineries start?
Refineries, like any plant or production facilities, are required to be regularly maintained, renewed and upgraded. Refinery maintenance is a continuous exercise. However, there are certain maintenance schedules that must be carried out after defined operating hours or periods. Such scheduled maintenance work must be provided to assure the continuous safe operation of the plants. In the process of such scheduled maintenance, referred to as Turn Around Maintenance, certain comp o n e n t s must be replaced while some will be serviced. It might also be that due to new technology, age or new production
For the concluding part of this story and others, grab your copy of The Point from your nearest vendor