Some politicians and political office holders from Sapele, Delta State on Wednesday warned the All Progressives Congress candidate in the April 11, 2015 House of Assembly Election in Sapele Constituency, Chief Felix Anirah, against provocative statements.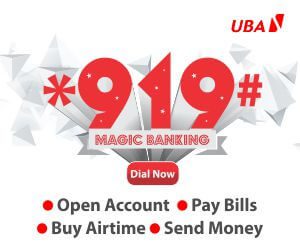 Rising from a meeting in Elume, the leaders accused Anirah of engaging in "a fruitless campaign against the Delta State House of Assembly Speaker, Rt. Hon. Monday Igbuya."
Reminding the people to be careful of power-hungry politicians and those working against the interest of the constituency, the leaders praised Igbuya for injecting the best practice into government and translated the actual wants of the people into the vision and mission of the Dr. Ifeanyi Okowa-led Peoples Democratic Party government.
"Igbuya is devoting his energies and resources to solving problems in Delta State. He is working so hard to make life meaningful to the good people of Sapele," the leaders said in a statement signed by the Chairman of Politicians and Political Office Holders in Sapele, Mr. Oghene -Ochuko Abeke.
The leaders, who dismissed Anirah as somebody not on ground at home, described his views as a display of outright malice and envy against Igbuya.
"If the election is repeated tomorrow, Anirah would get fewer votes than what he got in the April 11 election," the group averred.
They noted that there was no basis for out-of-court settlement.
"The outcome of the two judgments only reflected the resounding victory of Igbuya at the polls.
"There was a little hope around Anirah's candidacy. Indeed, he wa rejected by the people because of his abysmal performance as chairman of Sapele Local Government," the statement said.
"Igbuya met more voters, knocked on more doors and campaigned harder. The people voted for Igbuya. He is doing well as Speaker of the Sixth Assembly," the leaders said.
The leaders advised the speaker to disregard the recent criticism of him by Anirah.
"Felix Anirah is a clueless, visionless, reckless and feckless politician."
Stressing that Anirah and his associates did not mean well for the Sapele Constituency, the leaders urged Igbuya to keep up the good works.
"Sapele people at home and abroad must condemn the evil machinations of Anirah, his highly contagious anointing to lie and the satanic grace to mislead the people."
The leaders also thanked the people for the confidence reposed in Igbuya.
"We thank the good and peace loving people of Sapele who have refused to be hoodwinked by the tissues of lies and propaganda being woven and dished out by Anirah," the statement said.
They also enjoined Deltans to join hands with Governor Okowa to strengthen the pillars of good governance.