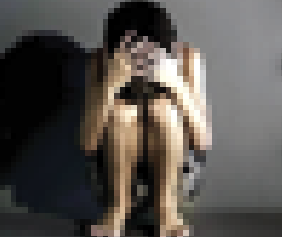 Blame parental negligence, weak justice system, growing belief in rituals
BY TIMOTHY AGBOR, OSOGBO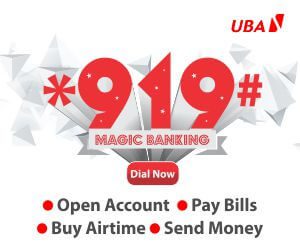 In a highly religious country like Nigeria, where about 90 per cent of the 220 million inhabitants are Christians or Muslims, rape and sexual assaults are fast going out of control.
Even clerics have been found to be involved in rape and other sexual escapades. It has become a nationwide pandemic in Nigeria as a day hardly passes without disheartening rape and other sexual assaults stories in the media. Some of the exposed culprits of the heinous offences are family members of the victims while others are guardians and caregivers.
This year alone, there has been a litany of rape and sexual assault cases that have been reported in the media across the country while countless others go unreported. Last month in Osun, seven teenage boys allegedly gang-raped a 14-year-old girl on several occasions and filmed the acts. In January this year, the Police command in Bauchi State arrested six men for raping a 12-year-old girl in Katagum Local Government Area of the state.
Also, in the Alakia area of Ibadan, Oyo State, the police arrested three night guards for allegedly gang raping a lady in January. In April, 2023, a Lagos-based pastor, Daniel Oluwafeyiropo, popularly known as Bishop Feyi, was docked for allegedly raping two of his church members. Again, a few days ago, the Kwara State Commissioner of Police, CP Paul Odama, paraded a middle-aged medical doctor, Ayodele Joseph, for allegedly sedating and raping his patient, said to be a nurse, while operating on the nurse in his hospital in Ilorin.
The list of this unholy trend is inexhaustible and stakeholders, especially those in the justice administration sector and civil society organisations are worried. They said girls and women were now 'endangered specie.' They called on Federal and State Governments to declare a state of emergency on rape, stressing that efforts at tackling the menace had not yielded results because concerned authorities were only paying lip service to the scourge.
In their separate interviews with The Point, these lawyers, civil and human rights activists, as well as CSOs,enumerated individuals and factors contributing to rampant cases of rape and also proffered fresh solutions to the oddities.
STAKEHOLDERS LIST CAUSES, PROFFER SOLUTIONS
Some lawyers, activists and CSOs have expressed concern and blamed growing rape incidents on poor parenting, lack of morals, worsening money rituals, substance abuse, and lewd contents on social media. They also blamed weak justice administration in the country.
A lawyer, Nkem Chukwu, said, "The causes of rape and sexual abuses include greed, rituals and sacrifices or what they call 'assignment'. People go to native doctors to seek wealth, fame or popularity and one of the commonest demands is for the man or boy to sleep with a mad woman, a disabled woman or a virgin. Children are usually the victims when they look for virgins. Also, indiscipline and lack of self respect make men and boys rape women and girls that dress poorly by exposing their bodies in an enticing manner.
"Other causes are the lack of proper home upbringing resulting in poor dressing habits; non-prosecution of offenders to logical conclusion by agents of the judiciary. There is the problem of apathy by survivors and their relations to report rape because, most times, the culprit is a family member, society stigmatises the survivors, prosecution takes a long time, police investigation is costly and there is the fear of compromise if the perpetrator is rich or highly placed. The nature of evidence usually required to convict in rape cases is also a major factor increasing such cases."
"Another thing is that the attitude of the police and court are sometimes judgemental against the survivor,which makes her to abandon the case while the perpetrator walks the street free and ready to rape more. Power relations and bride price, particularly for married women, is another issue. Some married men believe that sex from their wives is their right and that their wives' consent before sex is immaterial. Men and boys use their strength to obtain sex compulsorily from women and girls," Chukwu, a human rights activist further explained.
The Executive Director of a non-governmental organisation, Health for the Society, Justice and Peace, noted, "Stakeholders' failure also fuel rape pandemic. Lack of stringent provisions in our criminal jurisprudence on rape and where it exists, there is lack of implementation. Also, there is inadequate sensitisation on the need to report rape cases."
On panacea, Chukwu sought for domestication of the Violence Against Persons Prohibition law by states that have yet to.
"Government should popularise this law through mass dissemination of copies to institutions and individual stakeholders. Mass literacy and campaign against rape should be carried out. A public register of rape convicts should be maintained while naming and shaming of convicts by publishing them in a national daily should be done by governments," he said.
Also speaking, a Chief Magistrate, Amina Garuba Ahmed, said parental negligence partly predisposes the female folk to rape and sexual molestations.
"Most parents are negligent of their duties of protecting and shielding their children thus failing to provide a safe environment for their children from predators. This has resulted in increased rape of children.
"Also, the extended family system we practise, where everyone related by blood or from our village is seen as brother or sister/aunt or uncle, exposes our children to the risk of rape and sexual abuse in the family and our homes where the children should feel most safe. Finally, too much trust is also a factor. This enables persons in authority such as leaders in places of worship, schools, others take advantage of our trust and abuse our children because they know we will never believe or listen to our children report any abuse suffered in their hands," Ahmed, the founding President, Ikra Foundation for Women and Youth Development said.

For Mrs Funmilayo Abdullahi, an activist, the lewd and get-rich-quick contents on social media and dwindling economic situation of the country are worsening rape incidents. She said many young girls and boys hadassumed bread winners of their families and that they were engaging in immoral acts to measure up.
A civil society activist and the Executive President of Garnet Youth Development Foundation, Tunde Omole, warned artistes and entertainers against churning out messages of sexuality and violence to the public in the name of singing and acting and called on regulatory bodies to checkmate the contents that go out to the public.
In her remarks, a lawyer, Ayoola Olusegun, also identified poor parental upbringing, ritual coated get-rich-quick syndrome, moral decadence, lack of fear of God, and peer pressure as triggers of the ugly acts, calling on governments at all levels to declare a state of emergency on the menace.