... says 'he can't satisfy me sexually'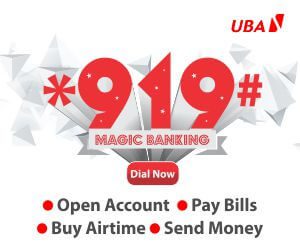 Pay back his dowry on you – Court
A Magistrate's Court sitting in Makurdi Benue State has ordered Mrs Jennifer Ojeka to return her bride price to her husband, Joseph Ojeka, after she requested a divorce on the grounds that he could not satisfy her sexually.
Though her husband, Joseph, refused to appear in court, he sent his bank account details and asked his wife to pay the bride price into it as he was tired of the marriage due to her high demands for sex.
The Judge, in her verdict, stated that facts before the court indicated that the marriage between the duo had failed completely.
She directed Jennifer to return the bride price paid by Joseph.
Jennifer had filed a divorce suit against her estranged husband, Joseph, stating that he physically beat her up at the slightest provocation and also starved her of sex.
Jennifer further said that she had tried everything within her capability to make the marriage between them work, but the situation kept getting worse.
She told the court that their marriage was solemnised in 2012 under the Calabar Marriage Laws and Customs, but that it had not worked over those years and she wanted to quit in order to move on with her life.
It was gathered that Joseph's alleged inability to sexually satisfy his wife had led to Jennifer asking the court to dissolve the marriage.
The court in turn ordered her to return her bride price to her enstranged husband as condition for separating them.