The Wife of the Lagos State Governor, Mrs. Bolanle Ambode, has assured Nigerians that the period of economic challenges in the country was only a passing phase that will soon become history.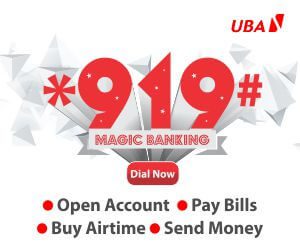 Mrs. Ambode, who made the remarks at the Carol Service in Alausa, Ikeja, organised by the State Government, explained that tough times do not last but tough people do, adding that there was no endlessly smooth situation without interlude.
"Our nation and the State will once again witness abundance and our individual and collective lives new grace and upliftment. Deuteronomy 31:6 says, 'Be strong and of good courage, fear not, nor be afraid of them: for the Lord thy God, He (it is) that doth go with thee; He will not fail thee, nor forsake thee," she quoted.
Meanwhile, Mr. Akinwunmi Ambode, insisted that Nigerians have countless reasons to be grateful to God for seeing the nation through the year despite the challenges besieging it.
"Our state is much safer and we have made significant strides in infrastructure. We give thanks to God who has been faithful to us; it is not by our might, but by His grace.
Without any doubt, we acknowledge that there is a power greater that is directing the activities of mankind and the strides that we have made could not have been possible without Him. Therefore we must continue to make all efforts to worship the one who created the universe," he said.
He assured that his administration would continue to place high premium on the welfare of its residents, adding that he would continue to fine-tune strategies to enhance welfare programmes and policies of the government to make life more comfortable for the people.