The Wife of the Lagos State governor, Mrs. Bolanle Ambode, has enjoined both residents and visitors in the state to extend a hand of love to others and put smiles on the faces of the less privileged persons during and after the yuletide season.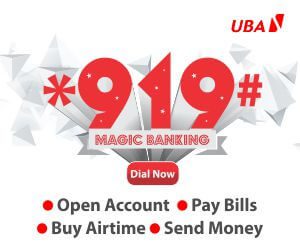 She said that the yuletide is a season for sharing love and care, making it a necessary moral responsibility for parents and people that are financially stable to assist the less privileged in any way they could.
Ambode said, "I enjoin parents to spare a thought for other children, who have no one to cater for them. Let us lend a helping hand to make the world a better place, by developing the spirit of giving in our children."
Mrs. Ambode encouraged children to develop the qualities of Jesus Christ during his generation, which includes; humility, meekness, selflessness and holiness.
Also, the Commissioner for Information & Strategy in Lagos State, Mr. Steve Ayorinde, explained that the present administration attached much importance to entertainment and relaxation for residents of the state, as a way of helping them to unwind.
He said, "This administration places high premium on entertainment as a form of relaxation for the citizenry. This has informed the hosting of the Lagos Fiesta in the last week of 2015, the flying of the Lagos Corner at the 50th edition of the Nottinghill Carnival in London, the active participation of the state at Toronto Film Festival and a host of others."
He added that this Christmas fair "coming shortly after the successful hosting of the Lagos Street Party by the government, confirmed the status of Lagos as the entertainment hub of the West African Coast".
The commissioner also revealed that the state would be celebrating its 50th anniversary next year.