We recovered 87, out of 107 bags in 15 months – NCAA
Air passengers in Nigeria have continued to complain about the incessant cases of missing baggage at local and international airports. The situation, which has become really worrisome, according to experts, indicates that Nigerian airports, apart from sub-standard structures, cannot compete with their foreign counterparts in terms of service delivery by airport and airline managements.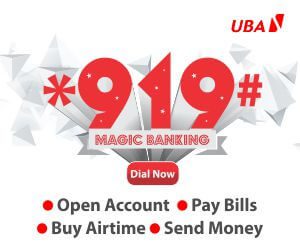 Aside from the cases of missing baggage, passengers have also complained bitterly about the rough handling of suitcases, which make them wear out very fast on Nigerian air routes.
The cases of missing baggage, according to the air passengers, increased after a survey group, The Guide to Sleeping in Airports, rated major international airports in Nigeria among the worst in Africa.
The controversial report indicated that Port Harcourt International Airport, Nnamdi Azikwe Airport, Abuja; and the Murtala Muhammed Airport, Lagos, were symbols of corruption, chaos, confusion and dirt.
A print journalist, who asked not to be named, told our correspondent that he was devastated when he returned to Nigeria from South Africa, recently, and found that his bag had been torn, apparently in a bid to steal from it.
"Immediately, I complained to the front desk officer of Arik Air at the Murtala International Airport but was shocked when she said, 'are you sure that happened now or before you departed South Africa? If it happened in the course of your flight, then it must be airport rats,'" he stated.
The journalist demanded to see the airline's manager, but the officer pleaded that he should come back the next day after he had dropped his contact details.
The case of another passenger, Lola Olaleye, who boarded an Aerocontractors flight from Abuja to Lagos, was slightly different. She said when her luggage was declared missing, it was as if the world had come to an end.
"I had to wait for three hours for another flight to land from Abuja and I missed an important appointment due to the delay. We need to start taking airlines to court for such carelessness or negligence," she said.
Another passenger, Stephen Grace said, "I couldn't find my suitcase when I arrived Abuja airport from Lagos and was shocked and jittery because the clothes I wanted to wear for my call to bar were in there.
"I spent extra hours at the airport before my baggage was found, I was lucky to find the suitcase because if I didn't, I couldn't imagine what that would have done to me on that important day."
However, it was a different story entirely for a Lagos-based beautician, Mrs. Hadiza Bello, who never saw her bag again after it was declared missing. "I was going everyday to the airline's office only for them to give me N50,000 after about three months of making trouble. That is nothing compared to what I had there. Their only saving grace was that I didn't have important documents, just my clothes and bags. That is why I never check in valuables," she declared.
NCAA FIGURES BACK CLAIMS
The recent report released by the Nigerian Civil Aviation Authority confirmed the plights of the air passengers. Based on complaints received by the agency in 2014 and the first quarter of 2015, Arik Air recorded the highest number of missing baggage
For the concluding part of this story and others, grab your copy of The Point from your nearest vendor