…barred from boarding aircraft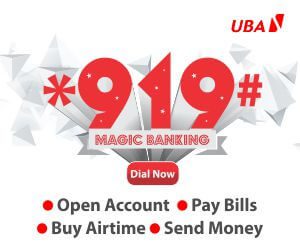 One of the four security aides of former Vice-President Atiku Abubakar, on Tuesday, attempted to board an Abuja bound flight with bullets in his pockets.
Information gathered by our correspondent indicated that the aide, who had attempted to board a 1pm Dana flight to Abuja, had scaled through the primary screening at the Murtala Muhammed Airport Two, Lagos terminal, but the bullets were discovered at the secondary screening that was conducted by the airline at the same terminal.
The aides had earlier submitted and registered their riffles with the security agents at the terminal, but did not submit the bullets.
A top source told The Point that the aides were, earlier in the day, involved in a road accident in Lagos with their riffles, while one of them was brought to the terminal on a wheel chair. They were going to Abuja for further medical attention.
The source also revealed that the aides were soaked in their own blood when they arrived the terminal.
However, when the secondary screening picked up the bullets, all the aides were rescreened by the security agents at the terminal and were rescheduled for the 2pm flight of the airline to the same destination. The bullets were later retrieved from the aide and registered while the security agents handed over the bullets to the airline for the Abuja flight.
The spokesman of Dana Air, Mr. Kingsley Ezenwa, confirmed the development in a telephone interview with our correspondent.
"The airline had filed the report with the Federal Airports Authority of Nigeria and the Nigeria Civil Aviation Authority. We take safety and security in our airline as a priority," he said.
The spokesman of Bi-Courtney Aviation Services Limited, Mr. Remi Ladigbolu, also confirmed the report, but said they were just two bullets. "It was discovered that the officer forgot the two bullets in his pockets, having had a road accident earlier in the day.
All the aides had submitted their riffles to the appropriate authorities before attempting to board the flight and the aide had no sinister motive," he added.
Ladigbolu explained that BASL, as a leading terminal manager in the country, would not take security and safety of all users of its terminal with levity and assured that the management would continue to upgrade its security facilities at all times.