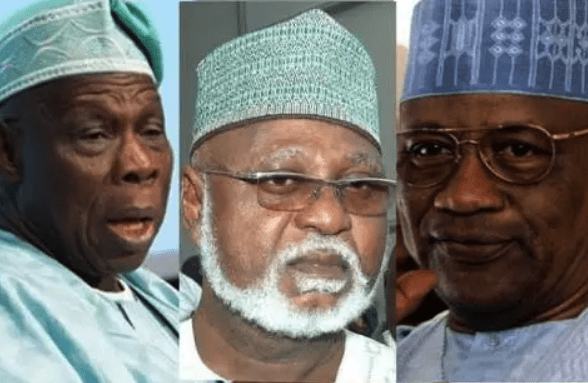 BY ROTIMI DUROJAIYE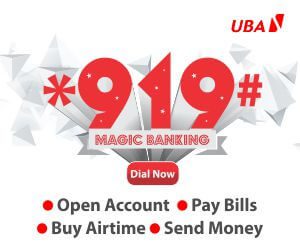 There were indications at the weekend that former military President, General Ibrahim Badamasi Babangida (rtd), appears to have brought the crisis rocking the People's Democratic Party to an end.
A parley hosted by Babangida which appeared to be fruitful saw the PDP G5 Governors, led by the Governor of Rivers State, Nyesom Wike making fresh demands.
A party chieftain, who preferred anonymity, said the G5 has agreed to work for the presidential candidate of the party, Atiku Abubakar if their fresh demands would be acceded to.
Their demands, according to the reliable source, are: "That the top government offices should be shared among the six geo-political zones; that the security chiefs should be shared among all the geo-political zones and that all the party's offices in the South should move to the North and vice versa if Atiku wins."
The Point recalls that members of the PDP G5 Governors, led by the Governor of Rivers State, Nyesom Wike, have been at loggerheads with Atiku after Wike failed to win the party's presidential ticket.
Other members of the G5 are Governor Seyi Makinde of Oyo State, Samuel Ortom of Benue State, Okezie Ikpeazu of Abia State, and Ifeanyi Ugwuanyi of Enugu State.
The G5 were also unhappy that Atiku rejected Wike as a running mate and are demanding the resignation of Iyorchia Ayu as party chairman, allegedly to reduce the dominance of the PDP by the North.
Atiku was in Minna, Niger State capital on Friday to meet with party stalwarts ahead of the 2023 general elections.
He had arrived at the Minna International Airport around 12:30 pm and in a long convoy drove straight to the Uphill residence of Babangida.
He later arrived at Babangida's residence around 12:45 pm and went straight into a closed door meeting with his entourage which lasted about one hour.
Among those on Atiku's entourage were the Vice Presidential candidate, Ifeanyi Okowa; the Director General of the Presidential Campaign Council and Governor of Sokoto State, Aminu Tambuwal; National Vice Chairman (North), Ilya Umar Damagun; former Minister of Defence, Lt. General Aliyu Gusau; former Niger State governor, Muazu Babangida Aliyu; former Deputy Speaker, House of Representatives, Emeka Ihedioha.
"The move to seek Jonathan's intervention on the matter, it was learnt, was against the backdrop that the key aggrieved governors were his political scions who worked under him as federal ministers"
TINUBU ALSO COURTS IBB, JONATHAN, OBASANJO
On November 8, the 2023 presidential candidate of the All Progressives Congress, Bola Tinubu, also met with Babangida.
The former Lagos State governor met with Babangida at his Hilltop residence in Minna.
During their short meeting, Babangida had questioned the amount of rest Tinubu gets since the kick-off of election activities. Babangida asked Tinubu if his team were allowing him to have enough rest needed at his age.
He also mentioned that most of the people in Tinubu's team are all quite young and should ensure that the former governor gets some rest.
Babangida's words: "How are you? Are they allowing you to rest at all?" To this Tinubu responded: "They are doing so, they are doing so, and I force myself…"

Babangida continued: "They are all young men." And Tinubu answered, "Yes".
Also, on August 29, Tinubu, had paid a scheduled visit to former President Goodluck Jonathan in Abuja.
The meeting, which was held behind closed doors in Jonathan's residence, was in continuation of Tinubu's nationwide consultation with critical stakeholders.
Tinubu, who was accompanied by his running mate, Kashim Shetimma, led a delegation of five APC governors.
They included the Governor of Plateau State and Director-General of his Presidential Campaign Council, Simon Lalong; his Ogun State counterpart, Dapo Abiodun; Zamfara State Governor, Bello Matawalle; Jigawa State Governor, Abubakar Badaru and Kwara State Governor, AbdulRahman AbdulRazaq.
Although details of their meeting were not made public, a source in Tinubu's camp revealed that the visit was an extension of the APC national leader's consultation with major stakeholders in the polity ahead of the 2023 presidential election.
"His visit to Jonathan shouldn't come to anyone as a surprise. Tinubu holds no grudges with any political leader whether within the party or in the opposition," he said.
The source also noted that the former president was elated to see them and open to consultation on the APC presidential candidate's ambition.
Tinubu's closed-door meeting with Jonathan came on the heels of his earlier visit to former President Olusegun Obasanjo in Abeokuta where scores of APC supporters besieged the residence to catch a glimpse of both leaders.
The former governor arrived at the Olusegun Obasanjo Presidential Library in his chopper at about 1:09 pm and was well received by Governor Dapo Abiodun, former Governor Gbenga Daniel, his predecessor, Segun Osoba, and other Ogun State government functionaries.
Although details of their meeting were also sketchy, it was believed to be in connection with the ambition of Tinubu in the coming elections.
JONATHAN SPEAKS ON THE PRESIDENT NIGERIANS WANT
On September 15, Jonathan urged Nigerians to elect credible leaders during the 2023 general elections to ensure good democratic governance in the country.
Jonathan stated this while speaking with journalists in Minna, shortly after visiting a former military Head of State, Abdulsalami Abubakar, at his residence.
He said it was only by doing so that the desired objectives of having responsible leaders to manage the country's resources would be a reality.
Jonathan, who was president between 2010 and 2015, said Nigerians should think wisely and elect someone who would be ready to serve them well in 2023.
He said Nigerians needed to choose someone who would serve them well and would not compromise the interests of the country for his benefit.
"We all wish our country well. To every Nigerian, especially the young ones, elections are coming.
"They have to elect the person they believe would lead us well, the person who will serve us well.
"A leader is also a servant and as a president, you are to lead and you are to serve.
"Elect somebody that will take the interest of all of us, the interest of the country, somebody that would not compromise our own interest for his own aggrandizement.
"Someone that would carry all of us along, most especially someone that would take Nigeria as a project," he said
Jonathan said his visit to Abubakar was a yearly ritual, saying, "and it is nothing special."
The ex-president added that Nigeria still needed Abubakar and "the part he plays in maintaining peace and unity in the country."
He added: "It has been over a year since I visited the state. As the youngest former president, I go around from time to time to visit them.
"I haven't seen him for quite some time and you know he just came back from medical treatment abroad.
"So, it is proper for me to come with some of my friends to pay a courtesy call and greet him.
"We also made a stop at retired General Babangida's house to see him. It is a regular visit we always do."
He wished Abubakar well, adding, "because we need him, especially now that we are talking about the 2023 elections.
"You know he chairs the National Peace Committee that tries to midwife the peace process during elections, this is the time he is much needed.
"I know there will be so much pressure on him now to see what he can do so that the 2023 elections can be conducted freely and fairly and in an environment where there is peace and love", he said.
"How could anybody turn around in 2022 to accuse Jonathan of bearing a grudge against the PDP when the former President had campaigned vigorously for the party and its Presidential candidate during the 2019 elections?"
KWANKWASO ALSO REACHING OUT
The New Nigeria People's Party presidential candidate, Rabiu Kwankwaso, had also visited Abubakar.
Kwankwaso wished him a quick recovery and informed him of his decision to contest the 2023 presidential election.
Abubakar had expressed optimism about the ability of Kwankwaso to reposition the country for optimal performance.
"You have done very well as a governor of Kano State and if given the chance, you will be able to provide basic infrastructure that would better the lot of the governed," he told the former governor."
POLITICAL REALIGNMENT CONTINUES
Amid political consultations, alignment and realignment, Obasanjo had recently visited residences of Babangida and Abubakar.
Obasanjo had arrived in Minna at midday on August 29 and spent about an hour in Abdulsalami's house before going to the hilltop residence of Babangida.
Speaking with newsmen after the visit, Obasanjo stated that he has no preferred candidate among those contesting the 2023 presidential election, explaining further that he only had a national agenda. "I don't have a special candidate, I have a national agenda."
He, however, promised to unveil his agenda for the 2023 elections 'soon.' Obasanjo did not give details of the agenda to be released, but insisted that it will be made public very soon.
The former president also said he was in Minna to visit the former Head of State who had been indisposed.
"I came to see my brother who has been a little indisposed. I had plans to visit him when he was still in London, but the day I arrived in London was the day he returned home. So, that is why I decided to come and see him at home. He is very special, so I had to come."
He added that "if there is anyone who is indisposed, I will visit as I am still strong."
The former president arrived at Abdulsalami's residence around 12:30p.m. and after greetings with members of the family entered into a closed-door meeting with his host.
From Abdulsalami's residence, Obasanjo went to Babangida's mansion, where he also held another closed-door meeting.
He left Babangida's residence around 2:30p.m. for the Minna airport from where he flew to Abuja.
Obasanjo had in the last couple of months met with prominent presidential candidates.
He had led the Labour Party presidential candidate, Peter Obi, to meet Governor Nyesom Wike of Rivers State in London. Details of the meeting were not disclosed but reports suggest that discussions were centred on next year's poll.
On his part, Jonathan has openly endorsed the presidential ambitions of Atiku and his running mate, Okowa.
Jonathan made this known when a PDP delegation led by Okowa paid him a courtesy visit at his Abuja residence on October 12.
Bauchi State governor, Bala Mohammed, was also part of the delegation.
In a video making the rounds on various social media platforms, Jonathan described Okowa as Nigeria's incoming vice president.
Jonathan further stated that he is willing and ready to support and work for the success of the PDP in next year's election.
On his part, Okowa said it is important to seek the support of the former Nigerian president, adding that with the blessings of the respected 64-year-old leader, the PDP is poised for victory in next February's presidential poll.
The Point recalls that under the flag of the PDP, Jonathan came into power as the running mate of the late Nigerian president, Umar Yar'adua, in 2007.
A former governor of Bayelsa State, Jonathan would later serve as the president of Nigeria, first from 2010 to 2011, following the demise of President Yar'Adua, before going on to secure a four-year term from 2011 to 2015.
There are indications that Jonathan may also be called upon to intervene in the face-off between the five opposition PDP governors and Atiku.
The Point learnt at the weekend that some party leaders were mulling a high-powered meeting with Jonathan following the intractable crisis.
It was gathered that the plan to meet with Jonathan followed the recent outburst by the Bauchi State governor, Bala Mohammed, who accused Atiku of unfair treatment.
The move to seek Jonathan's intervention on the matter, it was learnt, was against the backdrop that the key aggrieved governors were his political scions who worked under him as federal ministers.
While the Rivers State governor, Nyesom Wike, worked as Minister of Education under Jonathan's presidency, Bauchi State Governor, Bala Mohammed and Benue State Governor, Samuel Ortom, were minister of Federal Capital Territory and minister of state Trade and Investment, respectively.
According to a source, who is a member of the Atiku/Okowa Campaign Council, the countermeasure is being planned in light of the notion that the governors may have made up their minds not to work for the party.
The five governors, Governors Nyesom Wike (Rivers) Samuel Ortom (Benue), Ifeanyi Ugwuanyi (Enugu), Okezie Ikpeazu (Abia) and Seyi Makinde (Oyo State), have consistently distanced themselves from Atiku's campaign.
They have insisted that the national chairman, Iyochia Ayu, steps down, saying Northerners should not be the party's national chairman and presidential candidate at the same time in line with the party's power rotation principle.
However, Ayu, a Benue native, has clung to his job, saying he won't step down till the end of his four-year tenure.
The source said, "There is no way we will continue to be going back and forth because of a group of governors who seem to have made up their minds collectively to work against the candidate of the party because of one man whose commitment to the PDP had been questionable for long."
Asked who that 'one man' was, the source said: "There is no need hiding from the truth any longer; the whole thing we are seeing in the PDP being manifested by Wike and his group is orchestrated for President Jonathan.
"We have ample intelligence that these governors are inspired by Jonathan. He benefited from this party and it is bad that he is encouraging Governors Nyesom Wike, Makinde, Ikpeazu, Ugwuanyi and Ortom to behave the way they are doing. He knows these five governors are fighting his cause.
"We got so convinced about this when the Bauchi governor, Bala Mohammed, brought in his own angle to it. That was unnecessary and we all know that Bala is the closest northern politician to Jonathan whether in power or not.
"So, what the party has resolved to do, among others, is to send a powerful delegation to the former president to plead with him to intervene. The delegation is not going to accuse the former president but to merely plead with him to forgive Atiku because we already know what is brewing underground.
"For instance, on Wednesday, Wike and his colleagues were in Bauchi. Do we need any prophet to tell us what they are up to? We know where they are coming from, but they will all fail."
The source, however, added that the party could not afford to appease them perpetually; especially when it seems that nothing the party does that can satisfy them.
"There are so many routes to any market, so if these five governors think they can hold us to ransom, they have failed. We have put in place enough measures to circumvent their antics in what looks like an effective shadowing so that they will not sabotage us.
"Already, the party's Board of Trustees has tentatively approved that all concerned chapters are fortified with focus on certain personalities who have influence in their various states. And when the time comes, Nigerians will know that the G-5 or whatever you call them are a powerless minority," he said.
I have nothing with aggrieved PDP governors – Jonathan
However, Jonathan has said that the five PDP governors currently involved in the crisis in the party are not working for his cause.
Jonathan made the declaration in a statement at the weekend by his Media Adviser, Ikechukwu Eze.
The former president said such claims were false and targeted at misleading the public.
"We believe that such duplicitous statements could not have emanated from the camps of those who truly wish the party well. It simply shows that the so-called 'sources' of the story are not disposed to the peace and unity they pretend to be seeking in the PDP," the statement reads.
It adds: "How could anybody turn around in 2022 to accuse Jonathan of bearing a grudge against the PDP when the former President had campaigned vigorously for the party and its Presidential candidate during the 2019 elections?
"Those who insinuate that Dr. Jonathan is not happy with the PDP's Presidential candidate, Atiku Abubakar, because of whatever roles he played ahead of the 2015 elections forget that the former President actively campaigned for Atiku in 2019, attending the flag-off of his campaigns in Sokoto and subsequently participating in the campaigns in some states like Rivers and Bayelsa.
"The fact that Dr. Jonathan stood out as an exemplary politician who, throughout his political career, abhorred treachery and mean-mindedness, and played politics without bitterness, needs no gainsay. Unlike many of his detractors, the former President has, out of office, progressed to a higher level of statesmanship, faithfully applying himself to causes that promote peace, love, unity and progress, across the entire West African sub-region.
"It is Dr. Jonathan's wish that the PDP is able to resolve its internal crisis, unite all members and have a good showing in the forthcoming 2023 elections. We wish to however point out that it will be difficult to achieve this aspiration if some forces in the party continue to engage in mudslinging, disinformation and manifest tendencies that negate the values that are dear to loyal party members.
"Former President Jonathan had served this country meritoriously at both the state and federal levels. He has now been out of office for almost eight years and Nigerians have come to trust and love him for who he is.
"While in office, he had no enemies to fight. He still has no enemies to fight, now that he has become a private citizen."