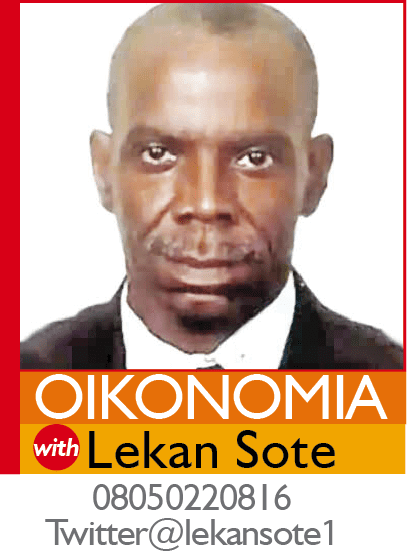 BY LEKAN SOTE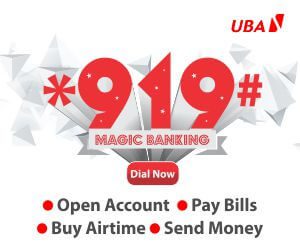 In his poem, "The Rime of the Ancient Mariner," Samuel Taylor Coleridge wrote the lines, 'Water, water everywhere and not a drop to drink', about the plight of the hero, marooned mid-sea, surrounded by so much sea water that is not suitable for drinking.
Though Coleridge wrote his poem as metaphor for those who sometimes derive no benefit in the midst of plenty, the lamentation this time is about the flood of water in the states in the easterly corridor of Nigeria.
Nigerian states most affected by the flood are Kogi State, worst hit, Adamawa, Tarawa, coastal states Bayelsa, Delta and Rivers, Benue, that derived its name from the Benue River where the flood is coming, and Kano, from where more than 1500 corpses were swept from a cemetery to neighbouring Niger State.
Another report indicates that excess water from Oyan Dam in Abeokuta North Local Government Area of Ogun State has been released by its manager, Ogun-Osun River Basin Development Authority, and it may precipitate a flood along the path of Ogun River in Lagos State.
A report from the Federal Government reveals that across the country, more than 600 people have been killed, nearly 2500 injured and more than 1.3 million rendered homeless. Whereas more than 121,000 houses were partially destroyed, another 82,000 were completely damaged.
It goes without saying that a lot of house furniture, fittings, furnishings and equipment have been destroyed. You may have seen the video of some exuberant youths swimming in a pool of water in what looks like the living room area of a posh mansion
The United Nations Children's Emergency Fund has warned that of the 2.5 million Nigerians exposed to the ravaging flood, more than 1.5 million are children, will be needing food, drugs, shelter and other essentials, just as the deluge will likely cause skin, respiratory and other illnesses.
Farmlands that were partially destroyed from the heavy rainfall and the release of excess water from Cameroon Republic's Lagdo Dam, ran into more than 108,000 hectares, while more than 332,000 hectares farmlands were washed away.
Also, the Niger Delta portion of the East-West Road that is expected to link the South-South, South-East and South-West geopolitical zones of Nigeria is completely submerged by the flood. CNN International Television Network reports that the flood has ravaged 33 of Nigeria's 36 states, with Bayelsa, one of the four most southerly states, isolated from the rest of Nigeria.
The flooding caused Nigeria Liquefied Natural Gas Company, which supplies 40 per cent of gas for domestic consumption and fuel for Nigeria's electricity thermal plants, to declare a force majeure. NLNG already operates at below 60 per cent of installed capacity.
This will lead to scarcity and higher price of domestic and industrial gas, reduce supply to foreign countries, like Portugal, and compromise Nigeria's foreign exchange earnings, despite TV doublespeak by Andy Odeh, NLNG General Manager, External Relations and Community Development.
Things got to a head now that the Australian government sent out an advisory warning its citizens to avoid certain parts of Nigeria, including Abuja, the Federal Capital Territory, because of the flood.
Interestingly, only Labour Party presidential candidate Peter Obi heeded the call from Arise TV Anchor, Rufai Oseni, to pause their electioneering campaigns and visit victims of the devastating flood in rural Benue State. He reportedly donated N5 million to the victims.
Also, he announced that he had suspended his presidential campaign until he is able to visit as many of the flood scenes as he can. He suggested that presidential candidates should assist Nigerians affected by the flood.
Delta State Governor Ifeanyi Okowa, running mate of Atiku Abubakar, presidential candidate of People's Democratic Party, toured the flood ravaged parts of his state, while his principal, Atiku Abubakar, and presidential candidate of All Progressives Congress, Bola Tinubu, respectively donated N50 million and N100 million to the victims.
Instead of visiting flood victims, President Muhammadu Buhari jetted off to Seoul, South Korea, inviting himself for a conference where experts, none of which he is, are expected to discuss issues of vaccination. He sneaked in to talk about the flood, and bilateral trade beyond liquefied natural gas, though.
While nearly everyone is pointing to the effect of global warming or climate change, caused by the use of fossil fuel to power homes, factories, automobiles, aircrafts and ocean going vessels, must also accept the blame for carelessness and failure to swiftly do the needful.
"Instead of visiting flood victims, President Muhammadu Buhari jetted off to Seoul, South Korea, inviting himself for a conference where experts, none of which he is, are expected to discuss issues of vaccination. He sneaked in to talk about the flood, and bilateral trade beyond liquefied natural gas, though"
In 1977, Cameroon and Nigeria entered into an agreement to enable Cameroon to construct the Lagdo Dam on the Benue River with its source in Cameroon, but joins River Niger at the confluence town of Lokoja, from where they both empty into the Atlantic Ocean.

The dam was expected to provide irrigation to 15,000 hectares of farmlands and generate 300 megawatts of electricity for Cameroon and communities in the North-East and South-East corridors of Nigeria. Nigeria was also expected to construct the Dancing Hausa Dam that would be two and half the size of Lagdo Dam, in Adamawa State.
Its bigger size would enable it to hold the excess water that will be released whenever the Lagdo Dam is full during the annual rainy season. It is expected to provide irrigation for 150,000 hectares of farmland. And, like the Lagdo Dam, it should also generate 300 megawatts of electricity.
Cameroon started to build its dam in 1977 and completed construction work in 1982. The Nigerian government too started work on the dam, but soon abandoned it, due likely to Nigeria's institutional amnesia that made successive governments abandon the projects of their predecessors.
That is probably why Governor Okowa is asking the Federal Government to build more dams. He should ensure that is done if he eventually emerges as Vice President to Atiku Abubakar after the 2023 general elections.
In 2012, when Cameroon released the excess water for the first time, the only thing the Nigerian government could do was to initiate another agreement requiring Cameroon to alert Nigeria before it opened the dam.
The water released from the Lagdo Dam caused a flood that killed more than 10 people and destroyed more than 10,000 homes and more than 10,000 hectares of farmlands worth thousands of US dollars in areas including Adamawa State.
Of course, Cameroon signed the foolish agreement, knowing that the initial agreement included a provision that the Lagdo Dam will release excess water every 10 years. When another 10 years was due, Cameroon simply released its excess water without bothering to tell Nigeria.
Incidentally, Nigeria's Minister of Water Resources, Suleiman Adamu, an engineer, who got the 2020 Global Award for outstanding contribution to WaterAid, focused on water sanitation and hygiene, insists that the excess water released from the Lagdo Dam is responsible for only one per cent of the flood in Nigeria. He thinks 80 per cent of the flood is caused by rainfall.
Well, some experts think the government could have thought deeply about drainage infrastructure in the communities throughout Nigeria as well as the dredging of the vast water bodies in Nigeria.
The Ministry of Humanitarian Affairs, Disaster Management and Social Development, whose Minister, Sadiya Umar Farouq, who initially appeared to be missing in action and overwhelmed, has finally sent food and relief materials to 21 states.
The global dimension of the flooding requires a global scientific solution.