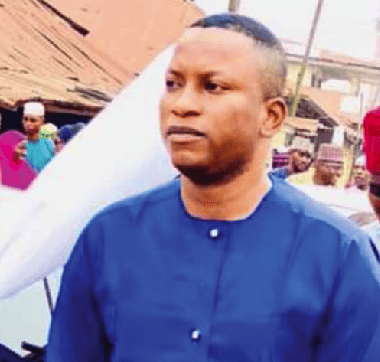 It's a forgone issue, my political opponents at work – Politician
BY TIMOTHY AGBOR, OSOGBO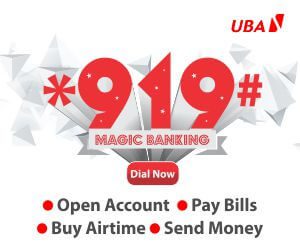 Hammed Wasiu Ajibola, the Accord party candidate for Ojomu Balogun Constituency in Kwara State in the coming general elections, has been indicted by members of his family over an alleged N88.4milion land fraud.
The Balogun Descendants' Family, of which Ajibola is a member, accused the politician of conspiring with others within the family to sell the family land amounting to 442 plots without remitting the proceeds to the family's treasury.
A document obtained by The Point quoted the Balogun family as saying that Ajibola served as the secretary of a 14-man-member land committee for the family.
The family put the total value of the land allegedly sold by Ajibola and other members of the committee, including Muideen Atomic, at N88,400,000, each plot being put at N200,000 per plot.
They were said to have set up a probe panel consisting of five persons in 2021 to carry out an investigation. The report of the panel allegedly indicted the family land committee.
A report signed by Chief M. O. Balogun (Magaji), Chairman of the panel set up by the family; Ganiyu Oloko, Lateef Lafenwa, Bashiru Ibrahim and Sherifat Adeyanju, stated that the sacked land committee was indicted. The probe panel recommended that the family should institute a suit against them on the grounds of fraud, stealing, forgery, perjury and breach of trust.
The said report indicted Ajibola of theft and forgery of family land receipt, stamp and certificate, including the use of his personal account to receive the proceeds of the family land that was sold rather than using the family bank account.
Among others, the panel recommended that Ajibola and the other indicted members of the committee should return the proceeds of the land to the family purse. It also said that the indicted committee members should be dragged before the Economic and Financial Crimes Commission and the Inspector General of Police Special Monitoring Team.
However, when contacted for reaction, Ajibola said that the matter had already been foreclosed by the family explaining that the matter was being brought up by his political opponents and some elements within the family who were displeased with his political profile.
He explained that he had since been invited by the police and that the matter had been settled.
"We have been on this issue since 2021 of which the police and other notable leaders of the community had intervened. EFCC did not invite me for a query.
"We were 14 in the committee and I happened to be the Secretary of the Land Committee. This was before Balogun assumed office as the Chairman of the Land Committee. Myself and other members of the committee were invited by the IGP Monitoring on December 23, 2021 and it was that day that the matter was settled because Olofa (a king) intervened. There was no case anywhere ever since. Everything died there. Olofa asked us to settle everything in 2021.
"The person that authored the petition is a member of the Balogun family. Some of them had issues with those of us in the land committee; they brought up the matter."