BY TIMOTHY AGBOR, OSOGBO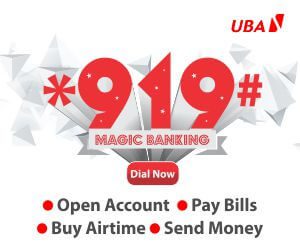 Residents of Orita-Abesu in Oke-Baale community, Osogbo, Osun State, were last Friday, thrown into panic following a clash that broke out between some suspected cultists.
The crisis was because a middle-aged man resigned membership of a secret cult and decided to turn a new leaf.
The Point gathered that trouble had ensued in the morning of that day after some suspected members of a secret cult invaded the neighbourhood of one of them who reportedly resigned his membership of the occult group.
The man, whose identity was not known, was said to have quit his membership of the cult group and decided to be selling Indian hemp in his street.
Displeased by his desire to jilt the group, some members of the secret cult stormed the kiosk where the former cultist was trading Indian hemp and had an altercation with him.
Some of those who witnessed the scene, told our correspondent that the cultists informed the hemp seller that his decision to quit their group was not welcomed and compelled him to return.
They complained that he had not been attending their meetings and neither had he been joining them in their activities.
Not willing to yield to their demand, the suspected cultists took him away from the area to Orita-Abesu at Oke-Baale area.
At this point, some of the gang members of the hemp seller were said to have mobilised themselves to rescue their mate, a situation that led to a fierce battle in the area.
The clash resulted in pandemonium in the area as passersby and residents scampered for safety.
The cultists, led by their leader identified as Kokoro, and some thugs were said to have wielded dangerous weapons such as guns, cutlasses and clubs as they attacked one another.
The free-for-all became bloody a few minutes after a team of policemen from the Anti-Cultism Unit of the state police command arrived at the scene.
It was gathered that the armed suspected cultists and other thugs had a clash with the policemen team while trying to restore order to the area.
In the melee, two of the suspected cultists were shot dead while others sustained varying degrees of injuries.
Confirming the casualties, the Police Public Relations Officer, Yemisi Opalola, said two died and that normalcy had been restored to the area.
An operational vehicle of the police team was filled with some motorcycles said to have been recovered at the scene.
Operatives of the Joint Task Force have been combing the community in search of fleeing suspects and to prevent possible breakout of attacks.

It could be recalled that cultists' attacks had risen in the capital city and other major towns in the state since last year.