Chief Fola Alade, OFR, a foremost architect and technocrat par excellence, has stirred the hornet's nest with a staggering revelation that former President Olusegun Obasanjo flared up and stormed out of the room when he advised him to honour the memory of the acclaimed winner of the June 12 1993 Presidential Elections, late Chief MKO Abiola.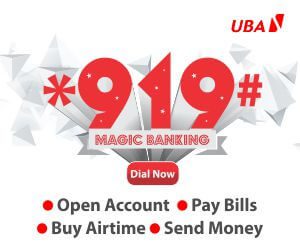 This revelation, according to a cross-section of Nigerians, who spoke to The Point on the implication of this action, shows that there was a cold rivalry between the late MKO and Obasanjo while the latter was alive.
"We had had a very friendly discussion on various national issues and matters of mutual interest when I paid him a courtesy visit.  The mood was very cordial and lively.  But when I raised the issue of giving a posthumous National Merit Award to late MKO Abiola, his mood changed, spontaneously. I saw the red in his eyes.  He flared up, instantaneously. He got up in a fit of anger and stormed out of the room.  That was the end of discussion," Alade said.
The first rate architect, credited for the design of many important monuments in Nigeria, including the Tafawa Balewa Square, said he had wanted to tell Obasanjo that people's perception was that he had so many things against the late democracy hero even in death, but that he was not given a chance to do so.
He said, "I didn't even have the opportunity of telling him that people had been expressing the view that he (Obasanjo) had held deep-seated grudges against MKO Abiola, which, of course, was why he had refused to recognise Abiola, let alone honour him, posthumously
in all his eight years as Executive President of the Federal Republic of Nigeria.
"I was going to tell Obasanjo that, as a Yoruba man, coming from the same state as Abiola, he should have washed himself clean of such insinuations by giving MKO even the least national merit award -OFR – which somebody like me is holding, but he (Obasanjo) seemed to hate the mere mention of MKO Abiola's name. And this would not make him come to terms with the 'luxury' of honouring MKO posthumously."
Alade therefore said he unwittingly stepped on Obasanjo's sore foot by daring to mention the name of Abiola during a personal discussion with the former President, thereby incurring his wrath.
Before this proposal to do Abiola a posthumous merit award, Obasanjo had enjoyed a cordial relationship with Alade.
Findings revealed that they were so close that Obasanjo wrote the Foreword to Alade's autobiography, titled: "Remember Whose Son Thou Art," in which the former president said, "We had developed a long-standing relationship, which transcended officialdom to intimate friendship…For the avoidance of doubts, Fola Alade worked intimately with my predecessor, (late General Murtala MuhamAdebanjo mad), and with me, in his often-changing duties as Chief Resident Architect, former Director of Public Building and, subsequently, as Federal Permanent Secretary, during our stint as Nigeria's military leaders."
Obasanjo had once said at an international forum that MKO Abiola was not the messiah Nigeria was waiting for.
KNOCKS FOR OBJ
A cross section of Nigerian statesmen, politicians and leaders in other walks of life have expressed diverse views about the former President's perceived indifference to MKO Abiola's colossal political stature, especially his being a martyr, who paved the way for the present dispensation. 
While some argued that other administrations like those of late Umar Yar'Adua and Goodluck Jonathan were equally blameworthy for failing to dignify MKO with the prestigious award, others contended that former President Olusegun Obasanjo willfully denied his townsman a befitting posthumous award for undisclosed reasons.
They further argued that the two presidents after him read Baba's body language on the controversial Abiola's posthumous national merit award issue, and didn't want to court the displeasure of their political godfather.
OBJ DOESN'T RECOGNISE PEOPLE –AYO ADEBANJO
Has he ever regarded Herbert Macaulay as a hero?" Chief Ayo Adebanjo, a chieftain of the defunct NADECO and Afenifere group, asked during a telephone interview.
"Has he ever spoken of Chief Nnamdi Azikiwe as a hero? Has he ever regarded Chief Obafemi Awolowo as a hero? Then, why should he honour Bashorun MKO Abiola? Obasanjo never sees anything great in what any other person does. He sees himself as the only hero, the only great person.,. the only person who does what is worth mentioning. So, I wasn't surprised that Obasanjo did not honour MKO Abiola. That is Chief Olusegun Obasanjo for you," he said.
"If I may ask you, have you read what his wife, Iya Iyabo, and his children said about him? It is only in this town that people celebrate such selfish people. Obasanjo doesn't deserve any celebration. So, it didn't come to me as a surprise that Obasanjodidn't recognise MKO. It is in his character. He doesn't recognise people," he added.
I didn't expect Obasanjo to honour a hero like Abiola – Balarabe Musa
A former Governor of old Kaduna State, Alhaji Balarabe Musa, said, "Abiola deserves more than a National Merit Award, even in death. If you consider his assiduous fight for democracy in this country; if you consider that he fought for democracy until he was martyred. His wife, Kudirat, was killed in the struggle for democracy. And you say that he doesn't deserve a national merit award. If Abiola doesn't deserve it, then, who does?
"He was one of our leaders that could not be overlooked. And for Obasanjo, who denied him the award, I didn't expect a waster like him (Obasanjo) to respect and honour a hero like MKO with a national merit award. Obasanjo has wasted a lot of good things in this country. MKO deserves more than national merit award if there is anything like it.
MKO deserved more than National Merit Award – Chukwuemeka Ezeife
A third republic Governor of Anambra State, Dr. Chukwuemeka Ezeife, said no one would understand why the fomer president refused to honour MKO better than him (Obasanjo). He said, "Obasanjo is the only person who can explain his reason for not giving MKO Abiola a National Merit Award. But in my own view, late MKO Abiola deserved more than such award when you consider the impact of his tremendous activities on the socio-political and economic spheres of the country. Meanwhile, Obasanjo is not the only person who didn't honour MKO, Yar'Adua didn't, and Jonathan Goodluck didn't. We should blame all of them equally for denying MKO Abiola the privilege of being conferred with the award…
"Abiola is an all-time hero of Nigeria, either alive of dead. What I would encourage the present administration to do is to right the wrong of the past. Let the Muhammadu Buhari administration dignify MKO Abiola with the highest National Merit Award available to any citizen of this country. It is posthumous, yes. But, this is what Abiola deserves, living or dead."

Memory of late MKO better than a living Obasanjo – Yinka Odumakin
Speaking in an interview with The Point, National Publicity Secretary of Afenifere, the apex Yoruba socio-political group, Yinka Odumakin, said that former President Olusegun Obasanjo had been well-known for flaring up in public places and keeping grudges against people, who had the misfortune of offending him.
"Well, you should know that the former president's hobby is keeping grudges," Odumakin said, adding that "he is like a one-man General, who expects people to serve him a thousand per cent." Odumakin took a retrospective look at Obasanjo's perceived vindictiveness against the late Abiola and said, "I think he (Obasanjo) had more than grudges against MKO because he was from the South West, while in government, and was a beneficiary of Abiola's slot, which was given to appease the people of the South West."
He further explained that Obasanjo should "have shown the South West people appreciation by honouring Abiola, but he refused to acknowledge himbecause of the wrong notion he had towards him, but today, the memory of the late Abiola is better than a living Obasanjo."
Odumakin remarked that Obasanjo's record while in office was full of ungentlemanly conducts which bordered on bitter comments, outbursts and bad temper. "His record in office showed a lot about him. But the most important thing to know is that so many of his actions while in government could be traced to faults in his character. And even in government, I don't know his achievement other than always fighting for his pocket," Odumakin said.
Obasanjo had entered Nigeria's political space shortly after late General Murtala Ramat Muhammad was assassinated in a bloody coup attempt, led by late Colonel Bukar Dimka, in 1976. Obasanjo handed over power to Alhaji Shehu Shagari, following an election in which Chief Obafemi Awolowo was defeated in controversial circumstances. He was, however, to return to power after serving a prison term together with late General Shehu Musa Yar'Adua, who, unfortunately died in jail – following his conviction by the regime of late Sani Abacha.