'I went for a well-deserved rest'
SOLA SHITTU, ABUJA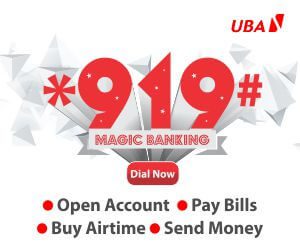 Members of the Peoples Democratic Party, the opposition party in Kwara State, have accused the state governor, Alhaji Abdulfatah Ahmed, of using the state's resources and time, to fight the cause of his acclaimed godfather, Senate President Bukola Saraki.
Leaders of the PDP in the state, on Thursday, specifically alleged that the governor had mortgaged the state's finances through his surrogate business outfit, Harmony Holding Company, and that his recent trip abroad was meant to cover the tracks of Saraki, who until recently was docked at the Code of Conduct Tribunal over alleged undeclared assets.
The state chairman of the PDP, Chief Iyiola Oyedepo, said the state deserved explanation on insinuations that the governor's recent foreign trip was to run an errand for Saraki, with a view to helping the latter cover his tracks.
"It's sad that the governor is always at the beck and call of his godfather, which is distracting him; and sad enough, between 2003 and now, this state has made not less than half a trillion naira through statutory allocations only, but you cannot see anything commensurate with the money," he lamented.
Oyedepo, a former Commissioner for Agriculture, also alleged that the Ahmed administration was already addicted to borrowing. He said, "The other time, they secretly borrowed N30 billion and now they are going for another N20 billion. At the end of the day, nothing tangible will be done with the money.
"It is like the case of a father who can only feed his family by borrowing every month. Then one can say that the father has failed. If a state can pay the salary of his workers only by borrowing or waiting for bailout from the Federal Government, then the state has failed."
Besides, another party chieftain, Mr. Salmon Jawondo, a former Chairman of the Nigeria Bar Association, Kwara State chapter, said, "As it is now, Kwara State is a calamity waiting to happen. If not for monthly allocations, the state would have been liquidated."
According to him, the least local government in the state receives N96 million monthly allocations but a substantial part of the money is always claimed to have been used to pay teachers' salaries.
"So, what is happening in Kwara is a case of deliberate sabotage by those who people have misplaced their trust in. There is no doubting the fact that the APC won the last general election because of the Buhari factor; so people who were supposed to be changed ended up being in government and that is why they are not able to imbibe the spirit of change," he declared.
Another lawyer, Mr. Muideen Bello, tasked Ahmed to explain the roles of Harmony Holdings in the management of Kwara's finance. According to him, the lack of progress in the state can be traced only to corruption, "because the resources of the people are being amassed by only a few people, therefore giving no room for development in the real sense of it."
For the concluding part of this story and others, grab your copy of The Point from your nearest vendor