For over 20 years, Mrs. Bunmi Lawson has garnered good experience across critical sectors of the Nigerian economy. She has been the Chief Executive Officer and Managing Director of Accion Microfinance Bank for almost 10 years.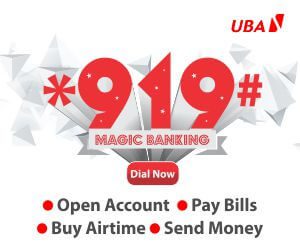 The mother of two, whose bank has over 20 branches spread across major cities in Africa, says, "I won't say I made Accion what it is because no one can single-handedly achieve such. The secret has been making sure we have the best people on board, with everybody running with the same vision. "When you look at our board, you'll find Citibank, Ecobank, International Finance Corporation, Accion Investment, among others. We just make sure we have professionals around us."
Lawson says she learned her work ethics from her parents, who were both professionals in their own way (her father was an accountant with Shell Petroleum Development Company and her trained nurse mother worked with the National Oil, now Conoil). She states, "They were both career people and they taught me that there were no limitations to what one could do or become, so long as one was ready to work hard. That has contributed to how I work and encourage others to also work.
"Also, as the first in a family of six, I always have to show examples. Dad was strict and he had several rules, which we adhered to. But mum was a bit more liberal. Anyway, dad's strictness was to make sure we succeeded."
According to her, people's opinion "depends on who is talking. If the person doesn't know me, it doesn't really bother me; so, it's people who matter that I really worry about. But if it is my daughter or another family member that says anything that is not complimentary, it hurts." "But I know that I do my best; I