A former Deputy Governor of Kogi State, Chief Yomi Awoniyi, has described the last four years of his boss, Governor Idris Wada, as very eventful. Awoniyi, who disclosed this at a valedictory service organised in his honour at the First Baptist Church, Ileteju Mopa, in the Mopamuro Local Government Area of the state, gave thanks to God for a successful tenure.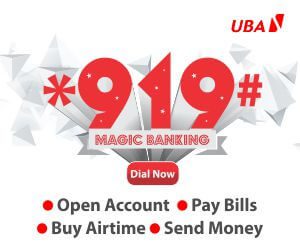 He described the last four years of the Wada administration as "one that had its ups and downs", but thanked God that the administration was leaving the state better than it met it.
The deputy governor expressed gratitude to the people of Kogi State for their support for the Wada administration, and particularly, praised members of the First Baptist Church, Mopa, and all the people of the local government for their prayers and support for the administration in the last four years.
He promised his continuous support to churches in the area, saying the joy in his heart was now greater than the joy he had when the administration was sworn in, in 2012.
"This is because the administration is finishing well in improving the lives of the people," he said. Awoniyi solicited the people's support for the incoming administration, saying it was such support that enabled the present administration record successes in all sectors of the economy, "despite the challenges the administration encountered."
He prayed for the state to record more successes in the years ahead, and claimed that the Wada administration had laid a solid foundation that would make others envy the state in years to come. Reverend Joshua Ige of First Baptist Church commended Awoniyi for what God used him to do for the church and humanit