The delay in Police recruitment, almost four months after the go-ahead by the Presidency, has been linked to the lackof funds to take care of salaries and other provisions.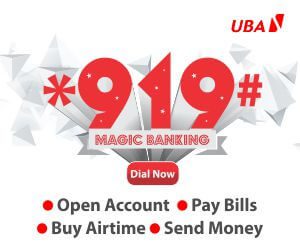 President Mohammadu Buhari had, during the Security Summit in Abuja, given the Inspector-General of Police, Solomon Arase, the go-ahead to recruit 10,000 policemen to beef up the Policeestablishment. But the ovation that greeted the directive was short-lived when the Police Management Team, after liaising with its Budget and Planning department, realised that there was no money to carry out such an exercise.
The Point was informed that, unless the Presidency approved of a supplementary budget, the much anticipated recruitment exercise would remain a mirage. Checks revealed that 370,000 police officers would be too small to police a country of over 160 million people,particularly with rising unemployment. Crime rate is also on the rise with little or no equipment for the police to contain them.
Findings revealed that, out of the 370,000 police officers, about 20,000 of them are permanently attached to the houses/offices of Deputy Inspector Generals, Assistant Inspector Generals, Commissioners of Police, Deputy Commissioners of Police, Assistant Commissioners of Police, Divisional Police Officers and Unit Commanders, among others.
About 30,000 police officers are equally attached to politicians and Judges while about 20,000 police officers are posted out to guard government facilities. Further checks revealed that about 30,000 police officers stay in offices, 10,000 in traffic, while a balance of about 260,000 are left to protect a population of over 160 million people.
This, experts say, is far below international standards. Further enquiry by The Point showed that the police of today are over stretched, with officers performing tasks far beyond what they can cope with. Speaking on this, Barrister Victor Ogholi, said "for the police to perform exceedingly well, there should be a newrecruitment drive capable of taking care of their salaries, accommodation andother related issues."
Ogholi opined that the present strength of the Nigeria Police was not enough to contain the various challenges that the country was facing. According to him, Nigeria is well endowed with natural resources that can sustain a robust police.
Force Public Relations Officer, Olabisi Kolawole, an Assistant Commissioner of Police, however, told our correspondentthat "the matter borders on policy, and as such, it would be very difficult for any personnel of the police force to comment on it."