For the past eight weeks, ex- Chairman of the Economic and Financial Crimes Commission, Ibrahim Lamorde, had been in a running battle with critics, who alleged that he had entangled himself in a web of corruption. On the frontline was a security expert, George Uboh, who accused the ex-EFCC boss of diverting N1tn in cash and properties, said to have been recovered from some economic saboteurs.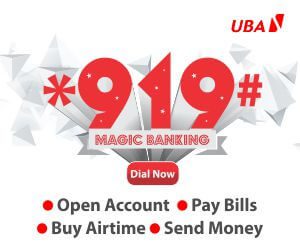 Uboh accused Lamorde of diverting the proceeds from the sale of properties recovered from late Diepreye Alamieyesiegha – a former Governor of Bayelsa State, and a former Inspector General of Police, Tafa Balogun, amongst several others.
Weighty as the allegations appear, many Nigerians found it difficult to believe that the czar in the fight against crime was himself involved in criminal activities. It was on the strength of these allegations that the Ministry of Justice reportedly directed the EFCC to investigate Lamorde. Initially, Lamorde and his subordinates carried on with their business as if nothing was amiss.
The public outcry, however, forced the House of Representatives to counter its initial order, noting, instead, that the Police and the Independent and Corrupt Practices Commission and Other Related Offences be made to probe the matter.
As the debate on which body should handle the matter raged on, the upper chamber's committee on Ethics and Privileges and Public Petitions, which had initially promised to investigate the matter, once again joined the foray only to announce the indefinite postponement of the probe. the heat became unbearable, according to stakeholders, the EFCC published Lamorde's defence on the pages of some newspapers, having probably realised the impact of the allegations on the reputation of the agency and the impact public opinion could have in such a matter.
But like soldier ants, the enemies of Lamorde, particularly amongst his colleagues in the Police, would not let go. The Point learnt that Lamorde's removal did not come to many Nigerians as a rude shock. "After all, no king reigns forever; otherwise he would become God. And nobody can become God, considering the fact that all empires rise to an apogee and naturally crash like a pile of cards," a political analyst, Akin Gbemisola, said.
GENESIS OF LAMORDE'S PROBLEMS
Information gathered by The Point indicated that Lamorde's problems started shortly after he joined Mallam Nuhu Ribadu, as Director of Operations of the anti-graft agency. According to a dependable source, "Lamorde was the arrow-head of the agency that gathered the intelligence reports, which finally nailed Tafa Balogun, then the Inspector General of Police. "It was this development that spurred some ex–Inspectors General of Police and other senior officers to
For the concluding part of this story and others, grab your copy of The Point from your nearest vendor