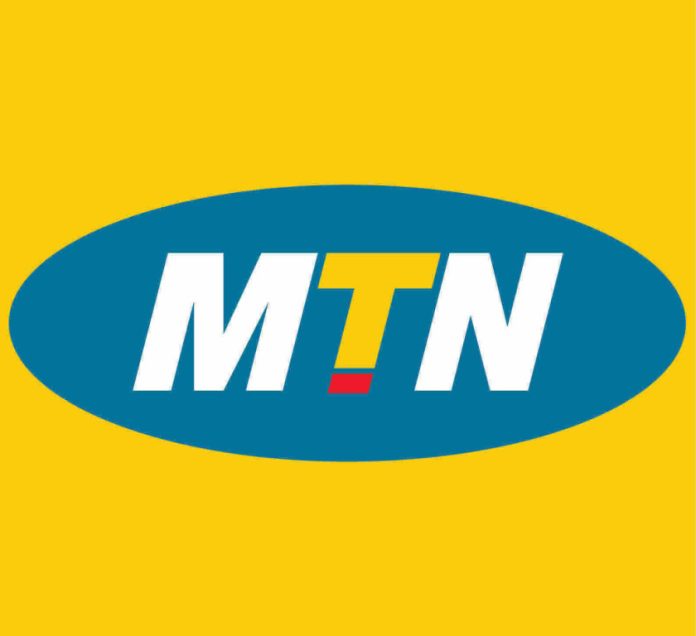 Airtel Africa grows customer base to 140m as revenue hits $5.26bn in FY 2022
BY BAMIDELE FAMOOFO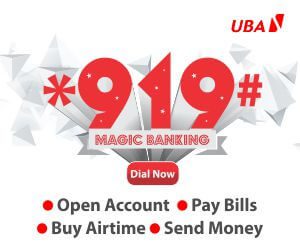 Telecoms group, MTN, has said that it is planning to increase prices in selected markets due to the elevated inflation in the operating environment.
This was disclosed in its first quarter report filed with the Johannesburg Stock Exchange on Thursday.
In its outlook for the rest of 2023, the MTN group said, "We anticipate that trading conditions across markets will remain challenging for the remainder of 2023 and we will continue to execute on our proactive measures to manage the near-term challenges and risks.
"Within this environment of elevated inflation, implementing selective price increases across the portfolio remains a critical priority to ensure that operations generate sufficient cash flows to fund future capital expenditure needed for building world-class networks.
"We will continue to have the necessary engagements with the regulatory authorities on such needed increases."
The telecom company, which operates across 19 countries including South Africa, Nigeria and Ghana, said the blended inflation across its footprint remained elevated and averaged 18.5 per cent in Q1 2023, compared to 11.5 per cent in Q1 2022.
"Interest rates increased during the period as central banks acted to curb inflation.
"Higher inflation and interest rates weighed on consumers' spending power and impacted business activity," the company said.
MTN Chief Executive Officer, Ralph Mupita, in the statement, said, "MTN's resilient business model and operational execution enabled us to continue to successfully navigate difficult macroeconomic, geopolitical and regulatory conditions in Q1 2023.
"Local currencies generally weakened against the dollar, and foreign exchange availability was limited in several of our key markets affecting the pace of capital expenditure and our ability to upstream dividends and management fees.
"Over and above reduced economic activity in South Africa, MTN South Africa's (MTN SA) network availability remained under pressure due to ongoing power outages across the country: there were approximately 90 days of load shedding in Q1 2023 compared to 14 days in Q1 2022."
On the Nigerian market, the group said, "MTN Nigeria drove strong commercial momentum in a challenging operating environment to deliver a strong financial performance in the period.
"In addition to higher inflation and interest rates as well as challenges with the availability of hard currency liquidity, the Nigerian economy was also impacted by the Central Bank of Nigeria's redesign and introduction of new naira notes from 15 December 2022. The limited availability of new notes resulted in cash shortages, which impacted customers' ability to recharge through physical channels and transact within the MoMo agent network."
MTN Group disclosed that in line with its Ambition 2025 strategy, it continuously assesses investments, to improve returns and reduce risk.
"Thus, MTN Group is evaluating an orderly exit of three operations in West Africa over the medium term; namely MTN Guinea-Bissau, MTN Guinea-Conakry and MTN Liberia. The Group has received an offer for our equity interests in these Opcos, from Axian Telecom, which is being evaluated.
"The company is also in the process of exiting Afghanistan through the sale of MTN's entire shareholding to a wholly-owned subsidiary of M1."
According to the report, MTN revenue rose 15.6 per cent to 53.83 bn rand ($2.8 billion) in the first quarter of 2023 compared to 45.69 bn rand in the first quarter of 2022.

Meanwhile, Airtel Africa Plc, one of Nigeria's most capitalized companies on the Nigerian Exchange Limited increased its total customer base by 9.0 percent to 140.0 million at the end of its financial year ended March 31, 2022.
Revenue in constant currency grew by 17.6 percent, with revenues growing by 11.5 percent to about $5.26 billion in reported currency.
The telco's penetration of mobile data and mobile money services continued to rise, driving a 16.9 percent increase in data customers to 54.6 million and a 20.4 percent increase in mobile money customers to 31.5 million.
Constant currency ARPU growth of 7.4 percent was largely driven by increased usage across voice, data and mobile money.
The group's mobile money transaction value increased by 41.3 percent, with Q4 '23 annualised transaction value exceeding $102 billion in constant currency.
While each segment's reported currency revenue growth was impacted by currency devaluation, they all delivered double-digit constant currency revenue growth.
Across the Group mobile service revenue grew by 16.2 percent in constant currency, driven by voice revenue growth of 11.8 percent and data revenue growth of 23.8 percent. Mobile money revenue grew by 29.6 percent in constant currency.
Profit after tax was $750 million, a decrease of only $5 million, after including a higher foreign exchange and derivative losses of $245 million.
Basic EPS at 17.7 cents was up by 5.2 percent due to higher operating profits and exceptional items gain on deferred tax credit recognition in Kenya, the DRC and Tanzania partially offset by higher foreign exchange and derivative losses. EPS before exceptional items was 13.6 cents, a reduction of 15.0 percent, largely due to higher foreign exchange and derivative losses of $245 million. EPS before exceptional items and excluding foreign exchange and derivative losses was 20.6 cents, up by 13.4 percent.
Olusegun Ogunsanya, chief executive officer, on the trading update, said: "Over the last year, the operating environment has been challenging in many ways, yet our strategic focus on providing reliable, affordable and accessible services across our markets has enabled us to sustain our top-line growth momentum. The resilience of our underlying EBITDA margins has shown the effectiveness of our operating model, despite significant inflationary and foreign exchange pressures. Strong customer and ARPU growth over the year demonstrates that demand for our services remains very strong and gives us the confidence to continue investing to support our future growth potential."
He disclosed that the group invested $500 million over the year on additional spectrum, including 5G, across many of our OpCos which, combined with our capex, will underpin our growth ambitions.
"Despite this investment, and driven by a disciplined capital allocation policy, our balance sheet remains strong and has been further de-risked over the last year by the prepayment of $450m HoldCo debt in July last year," he noted.