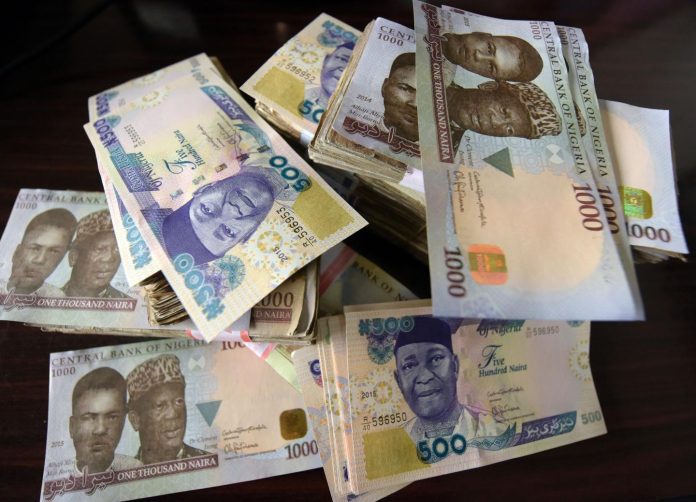 Says it will be difficult for politicians to buy votes in 2023
BY TIMOTHY AGBOR, OSOGBO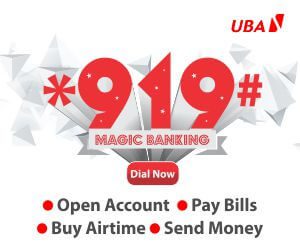 An economic expert, Tunji Ogunyemi, has said that many Nigerians who have starched excess raw cash in their homes may not be able to completely deposit their money to the bank in line with the directive of the Central Bank of Nigeria.
The CBN Governor, Godwin Emefiele had disclosed plans to redesign the Nigerian currency, starting from N200 denomination to N1, 000 notes.
According to the governor, the CBN has finalized arrangements for the new currency to begin circulation from December 15, 2022, adding that the new and existing currencies will remain legal tender and circulate together until January 31, 2023 when the existing currencies shall cease to be legal tender.
Emefiele had lamented that people have been hoarding bank notes and that 80 percent of naira notes released to banks are outside the vaults of the commercial banks.
Reacting, Ogunyemi, an Associate Professor of Economic History at the Obafemi Awolowo University, Ile-Ife, said CBN's decision to restructure the naira was long overdue and that the fact that there was no pre-warning or information to the naira change should be commended.
He decried excessive money laundering, counterfeiting and stockpiling in the country, saying some Nigerians have saved up to N20 billion in their private safe that they may not be able to deposit in the bank within the 45 days window period that the apex bank has given.
Ogunyemi criticized those who were against the new policy and described them as saboteurs of the nation's monetary system.
He said the naira redesign would curb vote merchandising, and that it would be difficult for politicians to make use of the new naira notes to buy votes.
Explaining why it was important that the naira be redesigned, Ogunyemi said, "it's always a matter of priority for monetary policies of every respecting sovereign state to take steps to restructure its currencies for four major reasons. The first is to mop up excess liquidity, that is, when you discover that the money that you have, you are printing and using in your country as a sovereign state, you have more than half of it outside the banking system, you mop it up by taking a restructuring policy such that it will be compulsory for anyone who still want to use that money to first of all return it to the banking system.
"The second is the issue of inflation; when inflation becomes very serious, then you can restructure in order to control the flow of what is called direct money rather than quantitative money. The third is the issue that has to do with illegal funds. Such funds that come in Nigeria now by way of kidnapping; kidnappers keep their huge cash in their God-forsaken camps, and of course, such money that comes by way of rituals. Others are money that comes by way of casinos as well as funds that were held by trafficking in persons. Such funds will become liquidated because either the owner brings them to the banking system so that we can check because in the checking process, they would have to explain how they have earned that money outside of our tax system.
"That is, if you are bringing N2 billion cash, you should be able to give us the tax profile. How did you earn it to the extent that you have N2 billion cash at home? Finally, currency restructuring will compel all people who ought to pay some transaction funds to pay them. Countries must restructure their currencies regularly. In fact, the World Bank recommends between five and eight years but if it's done every 10 years, it's reasonable. It's actually to keep illegal funds outside of the system, to drain the correct funds in the system and to compel the use of the banking system such that the monetary flow of the country can be monitored by the monetary authority, the CBN."
On how the naira change would affect the 2023 general elections, the social policy expert said, "It's going to have a significant impact on vote merchandising. Don't forget it's not only politicians that are guilty of vote merchandising. Politicians buy, yes, but voters also sell their votes. In fact, some advertise their votes. And under the law, both are guilty and guilty in equal measure. Even if politicians transfer money to voters in such stream and rapidity as to a very high significance, the CBN will be able to know and step in because suspicious transfers are to be reported by banks.
"Some Nigerians may not be able to finish depositing the cash with them. Do you know some Nigerians have up to N20 billion in cash in their safe at home? Just because they want to punish the country and earn their filthy profits, they are profiteering from the national commonwealth"
"In this instance that we only have a window of 45 days after the introduction of the new notes, then it's going to be a tall order for politicians to use the new currency to buy votes. Although, I must say that in the first three months, it can also encourage counterfeiting because knowing the correct currency from the new one may be a little difficult for those who are using it for the first time. But, I think through the discreetness of information dissemination by CBN, Nigerians should be able to know which is counterfeit and which is genuine.
"I love the sudden, spontaneous and unannounced change of naira by the CBN. 45 days window period is just enough. Has it not been done in this country that we used only two weeks to change currency notes? It was done under General Muhammadu Buhari. It was just about two weeks and this will be possible. At any rate, Ghana only gave 59 days. Ghana did its currency restructuring in 2007 and it gave 59 days. Swiss Franc only gave 10 days, although it's highly banked. In Turkey, the Lira was changed, they gave 60 days. That was in 2005. In Venezuela, just recently in 2018, they gave only 30 days. In Ecuador, in 2000, they also restructured their currency and they gave 26 days.
"So, if anyone is saying the 45 days window is not enough, he or she should be suspected as part of the saboteurs of the monetary system. It doesn't matter how much cash you have. You begin to deposit now. Except you are afraid that the source of your income will be traced, those who have heavy cash should start returning their money. Naira is the most trafficked and counterfeited currency in West Africa. They overheat the system with excess cash. The neighbouring countries make counterfeits and bring them to purchase things in Nigeria. This is about national security and that's the reason why the naira redesign is very necessary.
"We have a money laundering Act and we have the minimum that should be in your private hands. No person, except you are a company, should be handling anything in excess of N40 million. What are you doing with N4 million cash in your house? You are a suspect if you have it. If it's a company and it exceeds N10 million, you are also a suspect. What are you doing with N10 million? All other money should be in the bank. So, if you are bringing the money, the bank will flash you. They won't tell you that they are reporting you, but I tell you that you will be reported by the reason of the fact that your deposit will be uploaded in your account and a flag will appear at the CBN immediately, even if the bank doesn't report. Except they will be reducing it, for instance, those who have N4 million may want to deposit it twice.
"Some Nigerians may not be able to finish depositing the cash with them. Do you know some Nigerians have up to N20 billion in cash in their safe at home? Just because they want to punish the country and earn their filthy profits, they are profiteering from the national commonwealth.

"If you (politicians) say they are witch-hunting you, and you are a witch truly, you should be haunted. So, if some people are destroying the national commonwealth and they think the country is witch-hunting them by asking them to return what they have put in their homes, then they should keep the money and make it useless," he said.