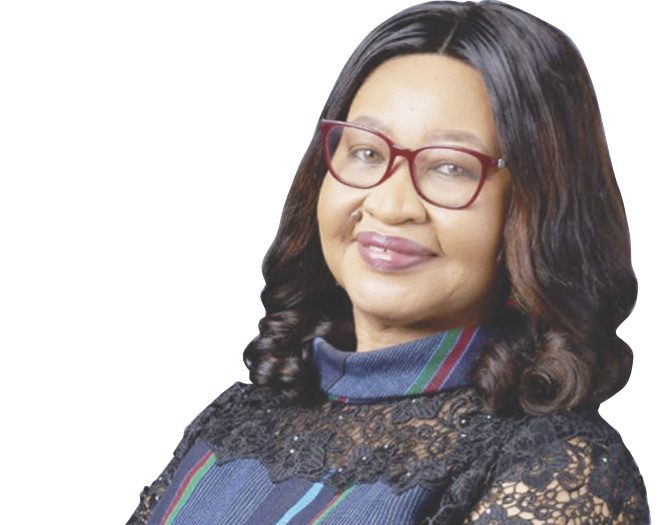 Revenue shared to the three arms of government from the commonwealth of Africa's largest economy in the fiscal year ended December 31, 2022 stood at N10.52 trillion; however, the nation's state of infrastructure has remained epileptic with government borrowing rising to over N44 trillion as at nine months in 2022. BAMIDELE FAMOOFO reports.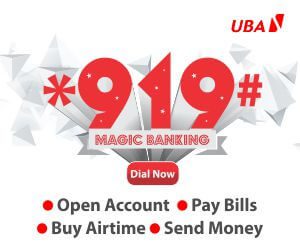 The state of infrastructure in Nigeria remains worrisome despite about N11 trillion received from the Federal Account Allocation Committee in 12 months of 2022 by the three arms of government.
The breakdown of the money shared by the three legs of government showed that the government at the centre got the bulk of the revenue, standing at N3.35 trillion, while Sub-nationals (States), received N2.42 trillion and the government at the grass root level shared about N1.80 trillion.
Revenue to states is less the amount shared to oil rich states and commissions paid to government agents that generated the revenue.
Meanwhile, experts have pointed out that not so much impact has Nigerians felt in the area of infrastructure development with the quantum of revenue received by the government from the FAAC account over the years.
Experts noted that while it could be argued that the nation's revenue is dwindling due to drop in oil production and theft of the product which accounts for more than 80 percent of the nation's revenue, the government has not done enough to drive development through infrastructure with the revenue available to it.
President and Chairman of Council, Institute of Directors, Ije Jidenma, is of the opinion that the government has not been able to judiciously deploy the resources at its disposal to build infrastructure to drive development in the economy and better the lots of their people.
Jidenma noted that despite numerous plans by successive governments and regimes to address the infrastructure deficit in Nigeria, the combination of paucity of funds, poor implementation, maintenance culture, corruption, weak fiscal regime and sometimes, policy summersaults, have worked together to ensure that we are unable to achieve our goal as far as infrastructure development is concerned.
"There is no doubt that one of the banes of our economic development has been poor infrastructure. The state of our infrastructure, apart from adversely affecting our nation's economic development, has also badly affected the social environment of our country"
"There is no doubt that one of the banes of our economic development has been poor infrastructure. The state of our infrastructure, apart from adversely affecting our nation's economic development, has also badly affected the social environment of our country. It has also negatively affected the standard of living of Nigerians, thereby affecting our overall psychological sense of well-being. In virtually all sectors – power, transportation, communication, aviation, education, health, the absence of critical and needed infrastructure has affected the deliverables and Nigerians have not enjoyed a robust system that could deliver the best of services to us.
"This gap in infrastructure development has adversely affected Nigeria's growth trajectory. Though there have been many conversations around infrastructure development and several policies developed by government at all levels to address the gap, success has definitely not been achieved," she said.
Citing statistics from the African Development Bank, the IOD boss disclosed that a country's infrastructure expenditure should be six per cent of its Gross Domestic Product at the minimum to attain a reasonable level of sustainable development.
"However, over the past decade, Nigeria's infrastructure spending has been less than five per cent of GDP and much lower than the amount committed by other developing countries. With such a gap, it has become difficult for the Nigerian government to adequately address the country's infrastructure needs," she noted.
While accepting that the Federal Government cannot continue to borrow endlessly for infrastructure, the IoD President said there was a need for the government to judiciously utilise available funds.
"We need to make our economy very competitive to attract investments, which would improve the economy and ensure that government revenue is grown. A more robust infrastructure development will no doubt improve the business environment and attract the needed indigenous and foreign investments in the economy by the private sector," she noted.
Reviewing the state of infrastructure in the country, Institutional and Sustainable Development Foundation, a Non-Government Organisation, revealed that the value of Nigeria's infrastructure is about 35 percent of Gross Domestic Product paling in comparison with 70 percent for larger economies.
According to ISD, Nigeria invested a mere $664 per capita per annum in infrastructure or three percent of GDP, compared with an average of $3,060 or five percent of GDP in developed countries between 2009 and 2013.
"Less than 56 percent of Nigerians have access to electricity compared to 80 percent for developed countries. This level of access translates to an average of 24 hours in a week. For over 75 percent of businesses operating in Nigeria, a power supply is a major constraint. Of the over 10,000 MW of Nigerian power sector generation capacity between 2,500 to 3,500 MW is available for over 170 million."
ISD pointed out that about 68 percent of all roads in the country are in deplorable condition, with only about 18 percent of Nigerian federal roads paved. "Government must build a track record of public-private partnership (PPP) performance to attract large sums of long-term funding from pensions funds and insurance."

The former Acting Managing Director/CEO, Bank of Industry, Waheed Olagunju, recently stressed the need for government at all levels to invest in infrastructure, saying Nigeria needs an estimated $80billion in financial commitment annually over 10 years to fix its infrastructure deficit.
He added that there cannot be meaningful development without investment in infrastructure, which he stressed catalyses development in all sectors of the economy.
Olagunju who stated this while speaking at the national workshop of the Association of Business Editors in Nigeria said "Nigeria needs $80 billion every year over the next 10 years to finance its infrastructure gap. And to address this, the government must partner with the private sector to provide funding for key infrastructure projects."
Olagunju, said the Federal Government through the National Development Plan (2021-2025) expected the transportation industry to generate 15 percent of such funding amounting to N52 trillion of the over N300 trillion revenue target, into the economy, even as it expects 85 per cent of resources to come from the private sector through a Public Private Partnership.
While making a case for inclusive growth and sustainable development, the former BoI boss said, good ratings are critical to making Nigeria an investment hub, urging the government to have an internationally acceptable standard and structure that financiers would be interested in, to fund developmental projects in the country.
He added, "Nigeria must be an investment hub for investors. Let's continue to market Nigeria as an investment destination, ignore negative reporting that is negatively affecting the ratings of Nigeria as a country. Rule of law must be right to build confidence in the system.
"Our laws and constitution should not be cumbersome, should be adaptive and avoid too much bureaucracy that could distract investments. Infrastructure takes longer time between 20 and 30 years, hence, structures must be built around continuity of infrastructural projects irrespective of who is in government."
Giving a keynote speech at the event, Lagos State's Commissioner for Economic Planning and Budget, Sam Egube, restated the need to raise capital from all credible sources to fix infrastructure, and to also ensure that the fiscal financing structure meets international standards, such that, the private sector can finance projects without any fear of losing their money.
Egube stated that Lagos State has tried this model and found it to be working, adding that, a lot of capital projects ongoing in the state have more private sector funding input leading credence to the quality of structures the state government has, to attract financiers for its projects.
According to him, to get funding from the private sector both local and international, for your infrastructure projects, your ratings must be right. Pension funds are also another alternative to finance infrastructure development but you must get your structure right to drive the needed funding.
"Infrastructure is huge, so, it's beyond the Federal Government alone, states and local governments must equally play their parts while the private sector provides the funding. However, the private sector is key in all these projects, hence, the government must embrace PPP arrangements to address the infrastructure deficit in the country," he said.
Rising debt profile
Nigeria's public debt reached N44.6 trillion in the third quarter of last year (Q3 in 2022). This represents a 2.9 per cent quarter-on-quarter decline when compared to N42.84 trillion recorded in Q2 in 2022, according to figures released by the Debt Management Office.
According to DMO, the total public debt stock comprises domestic debt of N26.92 trillion and external debt of N17.5 trillion.
DMO said, "Total public debt stock which comprises the total domestic and external debt stock of the federal government of Nigeria (FGN), all State Governments and the Federal Capital Territory (FCT) stood at N44.06 trillion.
"In comparison, the total public debt figure as of June 30, 2022, was N42.84 trillion. The total domestic stock as of September 30, 2022, was N26.92 trillion while the total external debt stock as of September 30, 2022, was N17.15 trillion.
"The increase in the Debt Stock was largely due to New Borrowings by the Federal Government to part-finance the deficit in the 2022 Appropriation Act, as well as, New Borrowings by sub-nationals."
Data from the DMO's external and domestic debt service also showed that the country spent N1.17 trillion on debt in Q3'22.
This comprises N820.59 billion for domestic debt service and N356.92 billion ($801.23 million) for external debt service.
Recently, the World Bank, in its International Debt Report, said that Nigeria spent $9.6 billion to service foreign debts in 12 years, from 2010 to 2021, adding that the nation's debt stock is not reflected in the economy.
FG to cut down on borrowing
The Minister of Finance, Budget and National Planning, Zainab Ahmed has said the country is planning to reduce its debt service revenue ratio and the government is not planning to explore the bonds market in 2023.
She stated this in an interview with Bloomberg TV at the just-concluded World Economic Forum in Davos, Switzerland.
According to her, the Federal Government is working to reduce its debt servicing to revenue ratio to from 80 per cent in 2022 to 60 per cent in 2023.nAccording to the Debt Management Office, the country's public debt rose to N44.06 trillion in the third quarter of 2022.
She said, "We are sustainable in our debt trajectory. We have made our plan to make sure we are able to consistently service our debts. And by the way, we are also getting an exciting fuel subsidy which is a huge cost. "I am part of the contributors to where we are in terms of the debt stock.
"So, once we pull the fuel subsidy out, production of crude oil increases, and then we sustain the improvement we have, put in place in terms of non-oil revenue, then we should be able to come down to 60 per cent to debt to revenue ratio.
"In 2023, we will not be in the bond market. If we are able to get back to the rates of early 2021, then we can consider going back to the bond market. But we are consistently monitoring the bond market, we are monitoring the performance of our bonds, and when it gets to that comfortable level, we will explore it."
"Nigeria needs $80 billion every year over the next 10 years to finance its infrastructure gap. And to address this, the government must partner with the private sector to provide funding for key infrastructure projects"
Dwindling revenue
The Federal Government has recorded a revenue shortfall of N14.28 trillion under the regime of President Muhammadu Buhari, according to data from the Budget Office of the Federation.
The data was obtained from the budget implementation reports for 2016, 2017, 2018, 2019, 2020, 2021, and 2022 (January to November).
In the period under review, the Federal Government projected N43.05 trillion as revenue to fund its budget but made only N28.77 trillion (66.83 per cent of expected revenue).
In 2016, the Federal Government's projected revenue was N3.86tn, but it realised only N2.95 trillion. In 2017, revenue projection was N5.08 trillion while revenue realised was N2.66tn. In 2018, revenue projection was N7.17 trillion, while the government realised N3.87 trillion. In 2019, revenue projection was N6.99 trillion and realised revenue was N4.12 trillion. In 2020, the Federal Government's projected revenue was N5.84 trillion, but actual revenue amounted to N4.04 trillion.
In 2021, revenue projection was N6.64 trillion, actual revenue was N4.64 trillion. In 2022, projected revenue was N7.48 trillion, actual revenue amounted N6.49 trillion.
The revenue shortfalls echoes concerns by Zainab Ahmed, over the government's inability to generate adequate revenue.
Nigeria relies on oil for the majority of its revenue and in recent times, this revenue source has been impacted by low production and subsidy payment.
Why Nigeria's poverty is high
The rising level of poverty in Nigeria has been linked to poor infrastructural development, according to a latest report published by the National Bureau of Statistics.
In its latest National Multidimensional Poverty Index report, the NBS said that 63 per cent of Nigerians were poor due to a lack of access to health, education, living standards, employment and security.
In Nigeria, 40.1 percent of people are poor according to the 2018/19 national monetary poverty line, and 63 percent are multi-dimensionally poor according to the National MPI 2022. Multidimensional poverty is higher in rural areas, where 72 percent of people are poor, compared to 42 percent of people in urban areas.