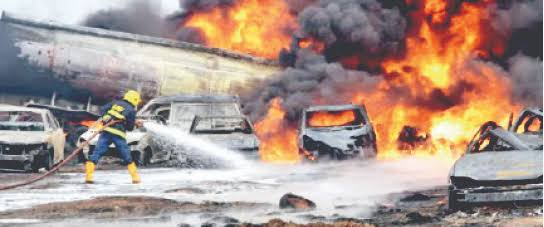 BY MAYOWA SAMUEL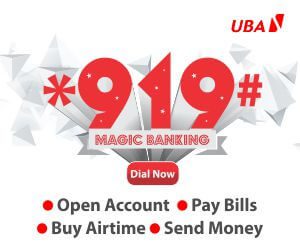 The Lagos State Fire and Rescue Service averted possible tragedy in the early hours of Monday, when a gas pipeline fire exploded at Odogunyan Bus Stop, by Devier Primary School, Ikorodu, Lagos.
According to eyewitness accounts, the explosion occurred at about 02:11 am, in the wee hours on Monday, before officers of the nearby Ikorodu Fire Station raced to the scene of the incident and prevented it from causing havoc and a secondary incident
Director, of Lagos State Fire and Rescue Service, Margaret Adeseye, who confirmed the incident, said there was no casualty or damage due to prompt intervention by the rescue team.
"The gas pipeline which travels from Falcon Corporation through the Ikorodu neighbourhood resulted in the fire, which cause is being investigated after the company shut down the gas supply system to aid the firefighter's timely intervention.
"Meanwhile, It is on record that there is no report of either injury or fatality as the operations were concluded at 03:08 hours while the environment is now safe for inhabitants," Adeseye.