The Central Bank of Nigeria would soon stop selling foreign exchange to Nigerians who either school abroad or pay for medical services abroad.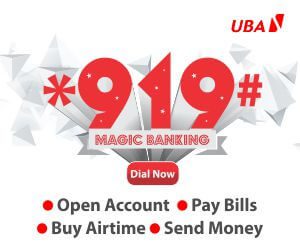 The apex bank, alongside Deposit Money Banks disclosed that school fees and medical bills constituted as much as 15 per cent of Nigeria's forex demand. Reaching this decision at the bankers' committee meeting in Abuja, the CBN said it would be focusing on releasing forex to the manufacturing sector, which would in turn grow the Nigerian economy.
Director, banking supervision, Mrs Tokunbo Martins explained that the pain would be temporal as it is expected to drive real growth in the nearest future. "It is something that affects all of us, and I think that the watchword is belt tightening. It is pain we may need to go through today, so that there will be long term development in the country," she said. According to her, the pressure on forex now from school fees abroad is significant and the pressure from medicals are significant. "At what point should we begin to look inward? As Nigerians, we also need to be patriotic in terms of our sentiments," she added.
For the concluding part of this story and others, grab your copy of The Point from your nearest vendor