…As Igariwey emerges new President-General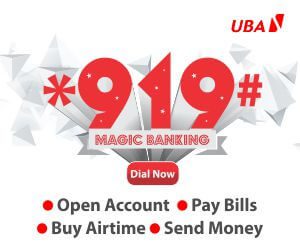 Governor Rochas Okorocha of Imo State, on Tuesday, reconciled the two factional leaders of the Igbo mainstream socio-cultural group, the Ohaneze Ndi-Igbo.
Chief Gray Enwo-Igariwey and Dr. Ralph Obioha had been at loggerheads over who was the President-General of the group. But after so much persuation by the Governor on Tuesday, Obioha accepted to step down.
In a peace accord brokered by the Governor, he accepted Chief Igariwey as the only President-General of the organisation, while also pledging to give Igariwey all the needed support and cooperation to succeed.
The reconciliation of the two factions came at the end of a very lengthy meeting between the two leaders, members of their respective executives and delegates from the states that make up Ohaneze, at the Government House, Owerri.
However, one of the agreements at the meeting was that the tenure of Igariwey had been extended by one year, and that at the expiration of the one year, a fresh election would be conducted to select new leaders of the body.
All those suspended from the body in the course of the squabble between the two factions were recalled, while all the court cases occasioned by the dispute would also be withdrawn.
A 17-member committee that would see to the implementation of all that was agreed upon, including the issue of election, was set up with Obioha as Chairman, while the South-East governors will produce one member each.
In his speech, Okorocha expressed satisfaction that the Ohaneze family was back as one.
"There is peace now in Ohaneze. The Ohaneze with Chief Igariwey as President-General is the umbrella body to champion the course of the Igbo. Today, we have proved to the world that Igbos are their brothers' keepers."
The governor advised Ndigbo to join hands with the Ohaneze leadership to move the Igbo nation forward, adding that with this peace accord, the jinx had been broken. "We are going to see a new kind of support for Ohaneze. The rest of the world will hear about the Igbo nation," Okorocha said.