The Ondo State Government has revealed the health status of Governor Rotimi Akeredolu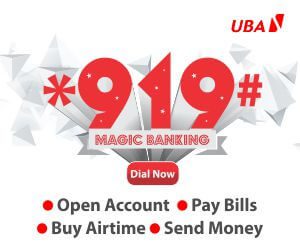 The government said on Tuesday that it was forced to address the worries and reassure the populace "that by the grace of God, there is no cause for alarm."
According to a statement by Richard Olatunde, the governor's Chief Press Secretary, Akeredolu experienced health issues like everyone else, but he has gotten treatment and is quickly recovering.
The governor's spokeswoman stated that the office's immunity does not include mental or physical health and that the principal is not a superhuman.
Olatunde pointed out that, in contrast to rumours, the governor is still carrying out his official duties despite his frailty and is not suffering from a serious illness.
"The Executive Council and Security Council meetings last week, where decisions were made on the escalating violence in Ikare-Akoko, were included in the government's list of his recent engagements.
"The Governor, who participated in rigorous campaign activities on the 7th of January, couldn't have been bedridden as widely speculated.
"Last Friday, Governor Akeredolu still inaugurated a new Refrigerated Van for the use of Meat Dealers in the State. He also received the Melvin Jones Award of the Lions Club International the same day," he added.
Olatunde thanked everyone for their prayers, regardless of political affiliation, and he advised everyone of good will to reject baseless rumours that could lead to unwarranted concern.
The declaration came after an audio recording in which Akeredolu's wife warned that her husband was sick after consuming a "concoction" made by Bunmi Ademosun, who was purportedly a female aide.
She claimed that in order to give her husband the native herb, the Special Adviser on Multilateral and Inter-Governmental Affairs had to "sneak" into the room.
The Ondo First Lady sternly told the Special Adviser to avoid her husband or face her wrath in the recording obtained by The Point.
"What has triggered this very message was her recent meeting to become the deputy governor of the state. Look at you! What have you got upstairs to be the deputy governor of Ondo?
"Peradventure, if anything happens to Aketi. Lucky (Aiyedatiwa – incumbent deputy) takes over. It's a constitutional thing but not for you to be scheming.
"I warned Aketi from day one that this woman is evil and not good. And it's happening. She has nothing good. I'm warning her for the very last time to stay away from my husband.
"I will deal with you mercilessly. You'll never forget in your life. You are a very terrible human being. Go away and enjoy your loot," Betty had threatened.