Claim 1,130 retirees already dead for lack of money
Pensioners in Osun State on Thursday took over the streets of Osogbo in protest against the inability of the Governor, Mr. Rauf Aregbesola, to pay their pensions and gratuities since 2009.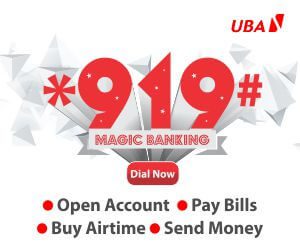 According to the placard wielding pensioners, about 1,130 of their colleagues had died due to lack of money to seek medical attention and to feed themselves as well as their family members.
The pensioners, under the aegis of Forum of 2011/2012 Retirees, while addressing journalists during the protest, stated that they were being owed nine months pension and gratuities from 2009 to 2012.
Speaking, the Chairman of the pensioners, Mr. Omoniyi Ilesanmi, who led the Secretary, Sola Olojede and hundreds of their member to address newsmen, demanded immediate payment of their gratuities by the state government.
The pensioners also demanded payment of outstanding arrears of pension for nine months and commencement of full payment, instead of 50 per cent being paid from 2013 by the government.
Ilesanmi said that the governor had been insensitive to their plight, accusing him of diverting the bailout released by the Federal Government into infrastructural development, instead of paying their pensions.
The pensioners chairman, who lamented that he had been living in darkness for more than five months due to his inability to offset his electricity bills, claimed that children of their members had been sent out of schools, while many have died of avoidable death.
"We are facing a lot of predicaments, ranging from ill-health, avoidable death, our children are out of school, ejection of our members from rented apartments, disconnection of electricity and so on.
"With the death of one of our leaders on Wednesday July 20, 2016, Pa Ajibade, 1,130 of our members among the 2011/2012 retirees have died in the state due to non-payment of our gratuities and pension," he said.
Ilesanmi further explained that series of letters of appeal written to Governor Aregbesola had yet to yield positive results, lamenting that the same futility greeted their several visits to the state House of Assembly.
They, however, called on the civil societies, market men and women, and the entire people of Osun State to support them.
"We are using this medium to call for the intervention of the international community to prevail on Governor Rauf Aregbesola to pay all our outstanding gratuities and pension," the pensioners said.