'My husband beat the pregnancies out of me'
It was a shameful spectacle at a Grade 'A' Customary Court sitting in Badagry, as Mr. Olukayode Okumoye, a one-time Personal Assistant to the Otto-Ijanikin council chairman, angrily approached the court, seeking the dissolution of his marriage. Okumoye accused his wife, Olayinka Okumoye, of conniving with her friend to steal money given to them during their wedding ceremony.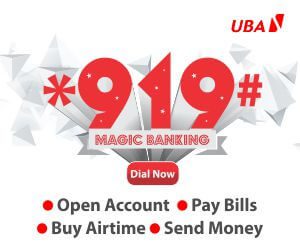 According to Kayode, the marriage started going downhill when he discovered that his wife, Olayinka, took the sum of N50,000, being part of the money generated during their wedding ceremony.
The 35-year-old petitioner said he was fortunate to run into the chief bridesmaid, Remilekun, who took the huge sum of money away from the dance floor. He stated that when he accused the woman, she simply told him that it was his wife who gave her the money for onward delivery to one Mrs. Ojoye.
Although, his wife denied sending Remilekun on such an errand, the plaintiff, however, maintained that the party's wedding video 'exonerated' the chief bridesmaid.
He also alleged that his wife took life-threatening drugs to terminate a pregnancy, noting further that the defendant's stubbornness, greed and self-centredness led to the premature termination of four pregnancies. In her defence, Olayinka replied that she was being falsely accused of terminating the pregnancies. Instead, she told the court that one of the premature abortions she had was as a result of severe beating she received from her husband.
"How could I have terminated four pregnancies when I am not a mad woman? The fourth pregnancy which resulted in stillbirth was as a result of the callousness and inhuman treatment meted out to me by my husband during and after the conception," she said.
According to her, she informed her husband that she was in pains and he reportedly gave her N40 for transportation fare to the hospital where she had registered for antenatal treatment.
"I laboured from Monday through Wednesday before the doctor could perform a caesarian session on me; unfortunately, it was too late. I lost the child," she lamented.
The marriage was eventually dissolved after a series of adjournments.