Friends, church members no longer pick my calls – 70-yr-old Martins
They've stopped giving me treatment, food – Akintoye
As most Nigerians revel in the joy of the season, the reverse is the case for Madam Amugo Martins, a 70-year-old patient at the Lagos State University Teaching Hospital. Martins, a widow, who was admitted at the Randle General Hospital in October last year, from where she was referred to the Lagos State University Teaching Hospital, cannot go home after spending over a year in the hospital.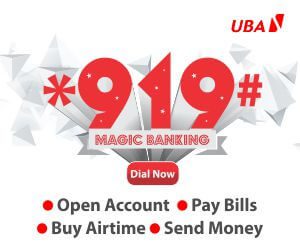 According to The Point's findings, the fractured-bone patient has been given a clean bill of health by medics at LASUTH, but she cannot leave the premises because she has not been able to pay her hospital bills, which have accumulated to N300,000. It was also learnt that eagle-eyed hospital security agents were monitoring this old tenant at the Lagos hospital strictly to prevent an escape.
In LASUTH, as in other Lagos public and private hospitals, patients are held back as 'prisoners', if they are unable to pay their bills. Martins said, "I work for Digital Reality, a printing press, and had been taking care of my two sons from the job. I fell on the staircase of my house and my waist was dislocated. When I was feeling pains, I went to Randle General Hospital and was asked to go for an x-ray. I did but the x-ray did not show anything; so I was given medication.
"I continued feeling the pains, so I went back two months later, and was given more medication. Still I had pains. Later, it was discovered that I had a fracture, which was not seen by the first x-ray. I had so many complications as my buttocks was already rotting and had a big hole and wound. I could not sit down again and the doctors had to treat the buttocks first before they could do surgery to put implants on my waist to hold it together."
HOSPITAL DEBTS
Martins told our correspondent that her bills had been accumulating due to bed space and food charges. She said, "I owed about N350,000 and I have paid like N110,000. I stopped them from giving me food on November 10 to reduce the charges as it was N2,000 every day. Right now, I am being charged N1,000 per day for bed. Presently, I don't know how much I owe again because the more I stay, the higher the bill.
"Initially, my office gave me the money I used for my surgery and other people helped us but they got tired due to the huge money being spent. Now, most people do not pick our calls again; even my late husband's friends have told us to stop calling them. My church people from the Assemblies of God Church, Clegg's Street, Ojuelegba, have stopped helping out. The hospital's administrative staff too have been
For the concluding part of this story and others, grab your copy of The Point from your nearest vendor