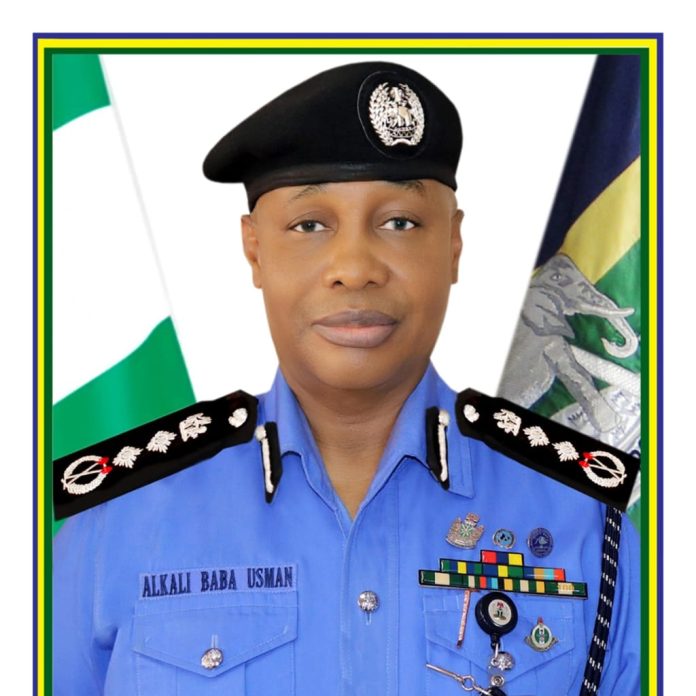 BY TIMOTHY AGBOR, OSOGBO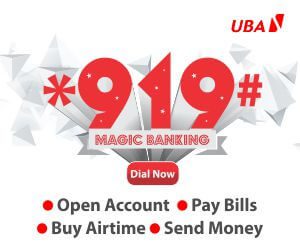 It is no longer news that since January 2019, when President Muhammadu Buhari signed into law a legislation that will henceforth criminalize common discriminations and violence against persons with disabilities, concerned vulnerable groups in the country have not heaved sigh of relief on the avoidable challenges they face.
The Discrimination against Persons with Disabilities (Prohibition) Act would see corporate entities and individuals face excruciating sanctions if found guilty of discriminating against persons with impairments, according to Ita Enang, the president's National Assembly liaison who announced Buhari's assent.
"This Act prohibits all forms of discrimination on ground of disability and imposes fine of N1, 000, 000 for corporate bodies and N100, 000 for individuals or a term of six months imprisonment for violation concurrently.
"It guarantees the right to maintain civil action for damage by the person injured against any defaulter.
"It provides for a five-year transitional period within which public buildings, structures or automobiles are to be modified to be accessible to and usable by persons with disabilities, including those on wheelchairs," Enang had added.
Other key elements of the law stated that, "Before erecting any public structure, its plan shall be scrutinized by the relevant authority to ensure that the plan conforms to the building code.
"A government or government agency, body or individual responsible for the approval of building plans shall not approve the plan of a public building if the plan does not make provision for accessibility facilities in line with the building code.
"An officer who approves or directs the approval of a building plan that contravenes the building code, commits an offence and is liable on conviction to a fine of at least N1, 000, 000 or a term of imprisonment of two years or both.''
"Discrimination is prohibited in public transportation facilities and service providers are to make provision for the physically, visually and hearing impaired and all persons howsoever challenged. This applies to Seaports, Railways and Airport facilities.
"The rights and privileges include education, healthcare, priority in accommodation and emergencies.
Furthermore, all public organisations are to reserve at least 5 % of employment opportunities for these persons. The National Commission for Persons with Disabilities is also established in Section 31 with the Executive Secretary as the head."
About three years down the line, stakeholders have lamented that the disability law has not been implemented as many states are yet to domesticate it.
They said rates of violence and discriminations against PWDs were increasing on a daily basis, stressing that adequate measures must be put in place to save vulnerable groups in the society from the challenges that assail them.
Recently, stakeholders including the Nigeria Police Force, lawmakers, Nigeria Association of Women Journalists, a Senior Advocate of Nigeria, Yusuf Olaolu Ali discussed how persons with disabilities would be more accepted in the society, respected and given a sense of belonging in the day-to-day administration of the country.
Speaking at the Legislative Stewardship and Good Governance programme organized by Osun Chapter of NAWOJ in Osogbo, with the theme: "Appraisal of Women, Children and Persons with Disability Friendly Related Bills/Laws in Osun," a legal luminary and the Pro-Chancellor of Osun state University, UNIOSUN, Yusuf Ali (SAN) said one of the greatest challenges affecting women, children and persons with disabilities was lack of adequate enforcement of the disability law.
Ali maintained that it was clear that in Osun State and Nigeria at large, enough has not been done by way of advocacy for women, children, persons with disability and other vulnerable groups.
Citing the persons with disability as example, he pointed out lack of ramp provision for access in public places, saying that the PWDs needed more than the law that is being agitated for. While using different climes as illustration, he said there are countries with more crime rate than Nigeria, adding that what makes them not profiled was because their law is effective to deal with anyone and any issue that acts contrary to it.
The Senior Advocate of Nigeria who emphasized that the gatekeepers needed more orientation to handle sensitive issues relating to women, children and persons with disability, urged stakeholders to make the law workable for the people, stating that implementation of laws makes crime less attractive.

He said, "Women and children are all over the world. Laws are not properly implemented. Imagine if they cannot properly implement traffic law, imagine what happens to other laws. Laws dealing with children, women and people with disability are not properly implemented. It's a function of so many scenes, cultures, and attitudes. We can't be apportioning blame here, we are all concerned, the leaders and the led, educated and the uneducated, we are the same, our attitude makes it almost impossible to implement the laws and rules.
"Discrimination is prohibited in public transportation facilities and service providers are to make provision for the physically, visually and hearing impaired and all persons howsoever challenged. This applies to Seaports, Railways and Airport facilities"
"We can change by making up our minds. The greatest problem of our country is ourselves. The day Nigerians make up their minds that they don't want the kind of leaders and what they do, the narrative will change. But, we condone it because of ethnicity, religious bigotry and tribalism. These are part of the problems. If I am Yoruba man and you are Igbo man and I accuse you of doing something wrong, people will not look at the merit of it, they will just say I am attacking an Igbo man. If you are a Muslim and you attack a Christian of doing something wrong, they will say it's because of religion.
"Nigeria is the only country I know that corruption has colour, tribe and religion, and what do I mean, as a person if I say someone is corrupt, nobody believe, you people have a lot of roles to play because you are the modifiers, you are so strong, you are so powerful but you are not exercising that power with due respect.
The state cannot do more than passing a law. They cannot enforce it on their own; there is division of labour, when the laws are made it's for those that will enforce it to do so. The House of Assembly cannot go to borders, we need others to do that," he noted.
In his address, the Speaker, Osun State House of Assembly, Timothy Owoeye said the assembly has done what was practically necessary legislative wise, stressing that the bills passed are tailored alongside National Assembly stipulation.
He opined that the federal government has assented laws, and domestication by each states to key into it was important, adding that Osun State was not left out in accepting and assenting the laws in favour of the target beneficiaries.
Owoeye, who was represented by Kunle Akande representing Osogbo constituency, said that the lawmakers have a division of duty and that it was not the duty of the assembly to implement law, but for other organs of government.
"Osun Assembly is persons with disability friendly with provision of ramp and appointment of a person with disability as Senior Special Assistant to the Speaker on Disability Matters," he stated.
In his goodwill message, the Commissioner of Police, Olaleye Faleye, reiterated that the police have been working very well before the creation of relevant laws to protect the women, children and persons with disability among others.
He opined that the law is above all and is there to work with, adding that it is accessible to youths and everyone via their mobile phones. He said, "Information is power and you need to know about the law which is handy in your android phone via Google search."
Faleye, who was represented by the Public Relations Officer of the command, Folasade Odoro, urged participants which included university students not to be afraid of the police.
"Be forthright with your issues, take immediate action, don't be afraid of anyone and report your cases on time. The constitution stipulates that everyone, including a person with disability, has rights, so make good use of your rights," the police boss stated.
In its remarks, NAWOJ revealed that there is high rate of violence against women, children and others with disabilities in the country.
NAWOJ chairperson in the state, Motunrayo Ayegbayo, said there is no domestication and implementation of bills and laws protecting the vulnerable people from these abuses in Osun.
In her words, "Research, Advocacies, Focus group discussions carried out shows that the number of women, children, with disability and other vulnerable at the receiving end of rape, assault, harassment, gender-based violence, child marriage and trafficking, sexual abuse of children, child labour and child trafficking stigmatization, protection from violence intimidation, Female Genital Mutilation, discrimination, violation of babies by men, abuse of drugs, and cultism, lack of access to education, health and other daily necessity is still high, and this to an extent is worrisome.
"Despite the various government policies, the Child Protection law (Child Rights Acts), the Violence Against Persons Prohibition (VAPP) Law, and the proposed Persons with Disability bill, it is somehow disheartening to know that there are still lacunas over the domestication and implementation of the bills/laws."
She added that it was crucial to ensure that the laws and acts were put into effect in order to eliminate all difficulties faced by the designated targets.
Other speakers such as the Solicitor General and Permanent Secretary: Ministry of Justice, Mrs. Morufat Bello, the Coordinating Director, Ministry of Women And Children Affairs in the state, Jide Falade, Osun Joint Association of Persons with Disability Chairman, Oluwafemi Stephen, Chairperson, Nigeria League of Women Voters, Mrs. Grace Omotoso, Chairperson, National Council of Women Society, Mrs. Ayoola Rebecca, and Federation of Women Lawyers state Vice Chairperson, Mrs. M. Akintajuwa applauded the initiative of NAWOJ and for being the voice of the voiceless in the society.
They all maintained that stakeholders must unify to fight for the rights of the target beneficiaries, adding that the idea would make the law implementation easy. While pointing out that continuous sensitization must be embarked upon, stakeholders disclosed that there are still many victims that are ignorant of the law and their rights.
They said the Child Right Acts, and Violence Against Persons Prohibition Law in Osun needed to be amended, adding that the domestication of Disability Law would go a long way in improving the lives of PWDs in the state and the country at large.