…as less-patronised institutions become compulsory second choice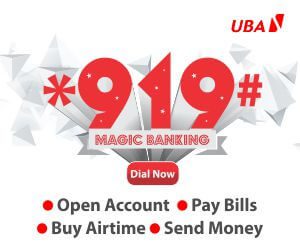 Blame JAMB for our woes – Candidates
Parents who cannot afford the exorbitant tuition fees in Nigerian private universities have cried out for help, saying the Federal Government should consider their financial plights in formulating policies, especially as regards education.
They have urged the Joint Admissions and Matriculation Board to jettison its new policy of forcing candidates to list less-patronised universities, mostly the private ones, as their second choice. The JAMB action, they say, is piling up their woes, as they cannot afford the roof-top tuition fees being charged by virtually all private universities in the country.
But JAMB, which began to experiment the policy last year, said it was adopted to de-congest the 'privileged public universities' and allow other institutions to have the fair share of student admission.
Not impressed however, Mrs. Mary Udoh, a cleaner in a private concern in Lagos, said, "The money we pay for the JAMB and post-Unified Tertiary Matriculation Examination is not even easy. But I have no other choice than to pay because my daughter has to be educated. And now, forcing we poor parents to pay for the children's school fees in private universities is to tell the children of poor parents to forget university education."
Udoh also urged authorities of the Nigerian universities to subsidise the fee for the post-UTME. "I would like to urge the universities to reduce the cost of the post- UTME forms because of poor parents who are striving to send their children to the university."
Corroborating Udoh, an Abujabased government worker, Mr. Toyin Adesanwo, said, "Paying for another fee aside from JAMB is quite expensive. I have two children that will be writing the exam, I will have to save for extra money for the post- UTME form because that is what guarantees the admission."
A widow in Oyo State, Mrs. Eunice Oladele, also lamented the approach of JAMB, saying, "Why we ensure our children study in federal universities is because of finance. Where do they expect us to get the money for private schools if our children are posted to private universities where they pay huge amounts of fees?"
A driver in an insurance company, Mr. Julius Aghaowa, however, said, "I have two of my children in the university and they secured their admission through the post-UTME. My third child would be writing the JAMB this year. I support the idea of the post-UTME because it is a test of a candidate's intellect."
JAMB'S POSITION
Creating another strategy of admission by JAMB, its spokesperson, Mr. Fabian Benjamin, explained, "Our registration platform now has provision for first university and the second choice of universities that are among those that are less-patronised. So, if you choose one of your preferred choices, you then choose from one of those universities.
"If you don't get the first university that you have chosen, you may likely get the second one that you have already taken. We are not going to do that redistribution again. The registration candidates are undergoing now is what will manifest during the admission."
Benjamin noted that what the board did last year, which caused chaos in the country, was an intervention policy, but that Nigerians did not understand.
"Those candidates that we pushed to other schools, at the end of the day, couldn't get the universities that they wanted. And we sent them back to the universities that they chose. Most of them came back to us, that there was vacancy in those varsities and they wanted to take them. So we are not going for that kind of redistribution again," he said.
Speaking on the extension of the validity of results to three years, proposed by the Senate of the country last year, he said, "We don't have any problem with that. In fact, we are in support of it; so long as it is going to be in line with the conduct of public examination. The Senate will determine the implementation but nobody has told us anything. It is still at that level. Policies are not taken that way. So, we are also waiting for the Senate to give us the next line of action."
BLAME JAMB FOR OUR WOES – POOR STUDENTS
While candidates are preparing

For the concluding part of this story and others, grab your copy of The Point from your nearest vendor