Looking energetic and full of life, one would hardly know that Chief Ayo Adebanjo is 87 years old. His views on happenings in the country also show that he is not in any way slowed down by age, as he still recollects, clearly, events that happened many decades ago.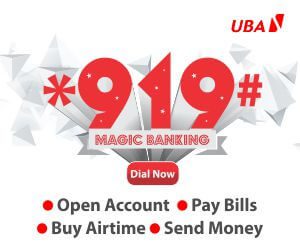 Recalling how socio-economic virtues were upheld in his days as a young man, the octogenarian said, "In our days, it (desperation for money) was not rampant like this. I think it is better for today's youth to be industrious and honest; they shouldn't join the rat race. All that most people want nowadays is to get to the top as quickly as possible, not minding the consequences.
"Yes, it is good to have ambition but not at the expense of other things. Today's youths do not have vision, they are now visionless. Cultivating dignity and culture is no longer there. It is unfortunate and it leads to crime. When they travel out, they get involved in credit card scams and drug business. You would see so many beautiful ladies and young guys doing this all because they want to make money."
The solution to all this, according to the elder statesman, is to re-orientate the society, right from the schools. Today's society, he noted, had to be recreated by revolutionising and bringing values and morals to the educational system. According to him, life in the olden days was more comfortable, more secure and predictable with more honest people.
Adebanjo said, "At least, you know where people stand now that even the young people that you think are radicals are even too opportunistic," he said, adding, "I am not a comfortable man at all. Rather, I am bitter whenever I think of what is happening presently in the country today, particularly the attitude of young men."
Comparing the political scene in the olden days with current happenings, he said, "What we were doing in politics was how to better the lives of the underdogs, but that is not what is being done nowadays. Even to contest for an election, your party would exploit you. You would be told that, to contest the party's primaries or be your party's candidate in the election; you would have to pay N2million or N3 million, not to talk of a governorship candidate that may be asked to pay like N10 million. Yet they say you should not be corrupt when you get there.
"Is that not partially a way of encouraging corruption ab initio? When President Buhari said he wanted to stop corruption, I asked, where is the programme to stop it? Aside from arresting people who have looted us, what programme have you put in place to stop it in future?"
Adebanjo, a politician of note, is also a chieftain of Yoruba's socio-cultural group, Afenifere. He had been an acolyte of the late sage, Chief Obafemi Awolowo. He particularly dislikes carpet-crossers, pillorying politicians of nowadays who jump from one party to the other. "I don't like politicians that are not consistent, like the young men of nowadays, who say that they are progressives; in five years, they are in five parties. I have been in one party since 1954 and I am known for my consistency in politics. I don't like people who are prostitutes in politics," he said.
CHOICE OF MUSIC
For the concluding part of this story and others, grab your copy of The Point from your nearest vendor