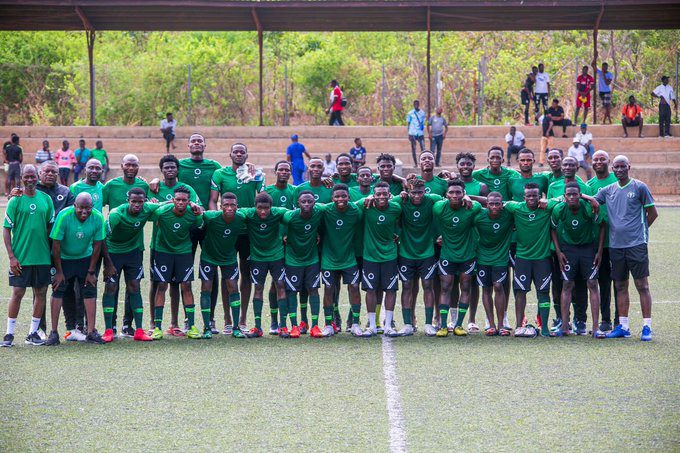 BY ANDREW EKEJIUBA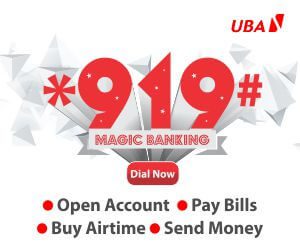 Ladan Bosso, the head coach of Nigeria's Flying Eagles, has invited 35 youngsters to a training camp ahead of the U20 African Cup of Nations in Egypt.
The list of invited players is led by goalkeeper Nathaniel Nwosu and includes Daniel Daga and Promise Bernard as well.
Senegal, Mozambique, and host Egypt are all in the same group as Nigeria, the most successful team in the competition's history.
From February 19 to March 11 the competition that will act as the qualifying for the 2023 FIFA U20 World Cup in Indonesia will begin.
Full List of invited players are:
Goalkeepers: Nathaniel Nwosu (Water FC); Chijioke Anigboso (Giant Brillars); Saheed Akanbi (Adoration FC) and John Otunbulon (Mavloon FC).
Defenders: Benjamin Frederick (Nasarawa FC);Adedoyin Odole (36 Lions); Daniel Bamaiyi (YumYum FC); Femi Abubakar (Madiba FC); Nathaniel Tambe (Box2Box FC); Solomon Agbalaka (Broad City); Aminu Yusuf (Lobi Stars); Hassan Shaibu (Smart City) and Augustine Njoku (Abia Warriors).
Midfielders: Daniel Daga (Dakkada FC); Ogbelu Onoche (Nasarawa United); Frederick Godwin (City FC); Jonathan Nicholas (Simoiben FC); Muhammad Aminu (Mailantarki FC); Shatima Umar; Abdulrahman Adam (Mahaniam FC); Caleb Ochedikwu (Mavloon FC); Ibrahim Yahaya (Mailatarki FC); Bilyaminu Musa (Mailafia FC)and Musa Usman (Mailatarki (FC).
Forwards: Jude Sunday (Realsaphier FC); Ifesinachi Obiakwu (36 Lions); Adams Olalekan (Remo Stars); Emma Ochegbu (Plateau United); Haliru Sarki (Maikunkele FC); Christogonus Ibe (Chukwuebuka FC); Faruk Salami (Ikorodu City); Segun Otusanoya; Ayuba Francis (Nasarawa United); Promise Bernard (FAME FC) and Shatima Abani (Plateau United).