I suffered partial paralysis – Retired teacher
'My dad died of crash-induced health crisis'
Like Hiroshima and Nagasaki, two Japanese communities that found it difficult to recover from the debilitating effects of a 1945 United States atomic bomb for decades, victims hit by the sudden crash of the Nigerian stock market, way back in 2008, are still counting their losses.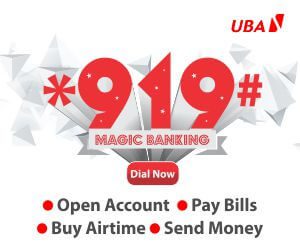 One of them, Miss Funke Oluwole, who lost her father as a result of health complications associated with the huge losses he made during the crash, told The Point that it was an experience she never wanted to talk about because it had created a big vacuum in her life. She said, "The first thing my father used to do was to monitor stock charts every day and it was devastating for the family, when the market nose-dived because his blood pressure shot up and that led to his death.
"Though, he was hypertensive before the incident, the crash worsened his case as his health deteriorated when he lost about N1 million in the crash. We were shocked and were almost torn apart following his death." Oluwole said it was a terrible experience for the family, especially her, because she had just gained admission into the university when the incident happened.
"My father had promised to sell some of his shares to pay my tuition fees. He assured me that his investment in the stock market was enough for my tuition fees throughout my first and second degrees. But the incident made me spend one year at home," a visibly shaken Oluwole recalled.
A stockbroker, who would not want his name mentioned because of the sensitivity of the issue, disclosed how his client, a prominent Nigerian, lost his life as a result of the sad effects of losing almost N100million in the market. He said the client, who had held several political offices in Nigeria, could not bear the losses as the sudden market crash worsened his ill health.
"All my sermons did not work. He monitored his stocks so religiously and had grown them over the years, being a former banker himself. Sadly, we lost him about three months later. It's so sad. When you hear about such experiences, you may never want to put your money in the capital market," the stockbroker said.
While Oluwole's father and some other influential shareholders, who their relatives would not want to talk about, lost their lives in the heat of the stock market crisis, The Point found that several other shareholders managed to survive with poor health conditions. Their confidence in the market has, however, been eroded despite the rebound witnessed in 2013.
'I SUFFERED PARTIAL PARALYSIS'
For instance, another investor, Mr. Olatunde Banjo, who was hit by partial stroke as a result of the crisis, said his health had never been the same since 2009. Though he recovered a bit some months later, the retired teacher
For the concluding part of this story and others, grab your copy of The Point from your nearest vendor