Since Olamide announced the date of his concert, OLIC 3, which is billed to take place at Eko Hotels and Suites, on December 26, I have been hearing from people and reading publications that he would shut down Lagos, just like he did last year. I share the same
hope.
Last year, after experiencing Olamide's concert and all other concerts, I extolled the singer in a piece, titled, '…and the biggest winner in 2015 is Olamide.'
With respect to other performing artistes, he single-handedly shut down Eko Hotels, making it difficult for people to leave their seats. Everyone who did had their seats occupied by the time they returned.
By the time Davido, who equally had a good outing last year arrived, the audience had received value for money spent on tickets. There were no bad feelings that Davido did not
perform on the night, as stated by the organisers.
Some friends and acquaintances who saw the piece concluded that I had collected a huge amount of money to run a promotional story for Olamide. But till date, he remains one of the few artistes I have not met oneonone. Efforts to convince them did not yield fruits.
I wrote, "Olamide Live in Concert 2 at the Eko Hotels and Suites, Victoria Island, Lagos was yet again a testimony of his thorough growth in the music industry. The concert was epic and a memorable way for music lovers to end 2015.
"From the regular section to the VIP section, people struggled all night to catch a glance. Kids struggled for space, adults struggled for space. Eko Hotel was simply flooded by onlookers." But looking at things from different perspective, I strongly feel Olamide would struggle this year, as things have taken another dimension.
By this time last year, Olamide had the bragging rights to call himself the biggest artiste in Nigeria. But I do not think he can do the same this year, as his performance on the music scene cannot be compared with that of last year.
For me, Augustine Miles Kelechi, popularly known as Tekno, is to this year's Nigerian music industry what Olamide was last year's. As Olamide's music was like a national anthem, Tekno has managed to overtake him.
Though it would be totally wrong to say Baddo is no more relevant, as he had released songs like 'Owo Blow,' 'Abule Sowo,' 'Konkobility,' 'I love Lagos' and 'Who U Epp,' none of
them can compete for the song of the year's award.
The fact that this year has not been so great for him also reflects in the award ceremonies held so far. He has not won a major award, unlike like last year when he dominated all
award ceremonies.
His performance on the music scene last year, no doubt, contributed immensely to the outcome of his concert. His music was so popular that people did everything to attend any show he was headlining. Besides, the situation of things in the country may also come into play.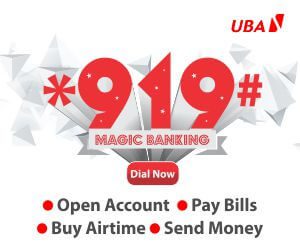 No time has recession hit Nigeria this hard! Much as Nigerians love fun, most people have decided to cut their expenses and spend wisely. I have been to some high-profile shows this year, including Seyi Law's Fast & Furious, Yaw's Shalanga, Kiss Daniel's album concert and 3 Thrones.
And despite efforts by organisers, getting people to buy tickets was a struggle. Before crossing paths with Olamide, Keshinro Ololade, aka Lil Kesh, was a struggling rapper on the streets of Bariga with talent and ambition. Kesh was signed on in April 2014 and by November, he was sharing the stage with Olamide and Davido at the Channel O Music Video awards in South Africa.
In 2016, Lil Kesh dropped an album and he went on to start his own record label, Y.A.G.I Records. In the case of Adekunle Kosoko, aka Adekunle Gold, before he was unveiled as YBNL act in 2015, he was a popular graphic artist. It did not, however, take long for his unique style of music to win hearts in the industry.
But Olamide has failed to perform the same wonders with the likes of Oladipo Olamide Emmanuel, aka Chinko Ekun; Fadayomi Victor, aka Viktoh, and the newest YBNL's artiste,
Temmie Ovwasa.
Viktoh's growth in the industry is slow. Whenever most industry watchers remember that he was signed on alongside Lil Kesh, they are quick to label him a failure. While Kesh had gone ahead to establish a record label of his own, Viktoh is yet to find his foot in the music industry.
News also recently filtered in that Chinko Ekun, who Olamide introduced at his concert last year as the next big rapper in Nigeria, is no longer at YBNL.
Though he still puts out music, it was gathered that combining his education with music has made things tough for the Obafemi Awolowo University, Ile-Ife undergraduate of
law. For Temmie, much as she looks like a good bargain for YBNL, it seems she is not ready for the industry and needs time to grow in her craft.