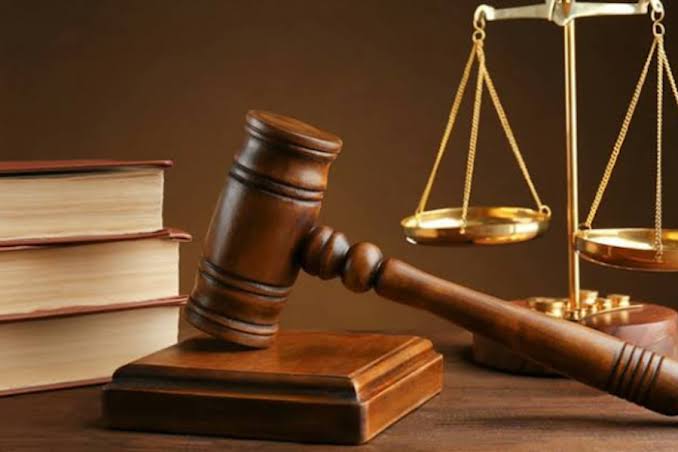 BY AGNES NWORIE, ABAKALIKI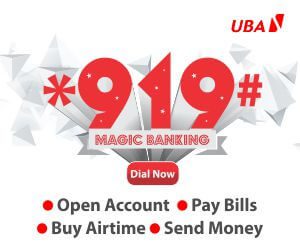 A young widow, Nkechi Okwuchukwu, has dragged her brother-in-law, Friday Nwankpuru, before a Family Magistrate's Court, sitting in Abakaliki, Ebonyi State, for allegedly throwing her and her children out of her late husband's house.
Nkechi also fingered Friday on the death of her husband, claiming that the defendant had summoned her husband, John Okwuchukwu, in suspicious circumstances before announcing his death to her.
She told the court that Friday deprived her and her three children of her late husband's properties, adding that after her brother-in-law threw them out of the house, he moved in and took over the properties.
In her application tagged "Civil Emergency", the widow demanded explanation from Friday on the cause of her husband's sudden death and unconditional release of the deceased's house and other belongings, which had allegedly been impounded by Friday.
Friday, an indigene of Ndiegu Amagu Ikwo, Ikwo Local Government Area of the state, was also accused of attempting to bury his late brother without the consent of his wife (Nkechi) and the bereaved children.
Nkechi disclosed that she and her children had been rendered homeless with no means of livelihood and urged the court, presided over by Chief Magistrate Lynda Ogodo, to grant her justice.
According to the widow, her late husband was a motor mechanic at Abakaliki mechanic site before his sudden death.
She maintained that John was hale and hearty before he was urgently summoned to the village by his elder brother, Friday Nwankpuru, in March 2022.
Nkechi added that all efforts she made to reach her husband on phone when he traveled to the village to see Friday was in vain and that she was shocked when Friday later informed her that her husband had died in the village.
Meanwhile, the widow said she reported the matter to her late husband's family but all efforts to address the case proved abortive as Friday was allegedly aggressive towards everyone who wanted to make him see his wrongdoings.
She said, "My husband, John Okwuchukwu was a mechanic and had a workshop at Abakaliki mechanic site. In the village, we no longer live in the family compound because my husband bought a land and built our own house. In the month of March 2022, he told me his eldest brother, Friday Nwankpuru, summoned him to the village, without any cogent reason and he would not honour the invitation. I persuaded my husband to respect and honour his eldest brother 's summon, being the representative of their late father in the family.
"My husband accepted my advice and travelled to the village one evening after his day's job at the site and that was the last time I heard from him. Before traveling, he was very healthy; no symptoms of any form of sickness at all. So, when I felt he must have gotten to the village and called him on the phone so as to greet my mother in-law, the calls were not received by any one.
"Unfortunately, by dawn of the following day, Friday Nwankpuru, who summoned my husband home, started calling me to bring the children home that my husband was dead. Being heavily pregnant with my last baby, I was confused about what was happening, so, I refused going home.
"From then, I started receiving more calls from others in the village to return with the children, even when I had yet to know my husband's true whereabout. Friday went on to fix the burial date same month without my consent. Coincidentally, I went into labour and put to bed on the same day of the proposed kangaroo burial. Causes of my husband's death had yet to be explained and the remains were also planned to be buried without me if not for the urgent intervention of my husband's club members who forced Friday to return the corpse to the mortuary and fill up the grave, till when I was fit to attend the burial."
She added, "The following day, after the burial, Nwankpuru sent me and my children out of my husband's house, took our big mattress, television and DVD to his own house. All efforts to resolve the problems were nullified through his newly developed aggressive attitudes. I locked the house, traveled to town and started menial jobs to feed. When things became so unbearable, I went home to sell some of the empty crates of drinks I packed in the house and discovered that my brother in-law now lives in our house and has takenpossession of all our properties.
"When I reported the matter to my mother-in-law, her reply was that Nwankpuru only took over his late younger brother's properties and not any other person's. As I speak, Nwankpuru is still with my husband's ATM card and by now, I know he must have withdrawn all the cash therein."
Following her passionate appeal, trial Magistrate Lynda Ogodo granted the prayers of the widow and ordered that the respondent, Friday, should appear before the Family Magistrate's Court and that he should vacate the properties of late John Okwuchukwu.

The court also asked Friday to pay the sum of N200,000 to the poor widow monthly and her children for their upkeep, feeding and medicals or alternatively return all seized properties to the widow.
The case was adjourned till August 31 for further hearing.