The Managing Director, Ikeja Electric Distribution Company, Mr. Abiodun Ajifowobaje, has said that the privatisation of the power sector is on course, noting that Nigerians will soon heave a sigh of relief as far as power supply is concerned. He told ABIOLA ODUTOLA that uninterrupted power supply would soon be available at an affordable rate if there were no political interferences in the sector. Excerpts: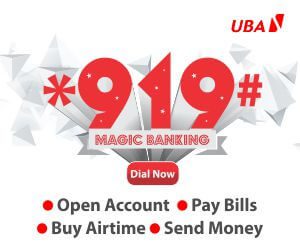 What is your assessment of the privatisation process and its effect on the DISCOs' operations?
Before the privatisation, we went through a rigorous bidding process. The process was the most transparent one in any of the privatisation exercises witnessed in Nigeria, because the sale of the company did not go to the highest bidder but to the companies that had the technical knowledge to manage it in such a way that all the technical losses would be reduced or eliminated within five years. Today, that has changed the way we do business. We now have a customer care centre that listens to customers and answers them as and when due with good customer relations set up.
The goal of the Federal Government is for Nigerians to access uninterrupted power supply by year 2020. Is this achievable?
I believe year 2020 is too long for Nigerians to access uninterrupted power supply. In the next three years, Nigerians will see what I call remarkable change in the power sector. But there is a condition and it is very simple. We are the only country in the world that mixes engineering with politics. Everything we do in the power sector always has political undertones. If we can separate politics from power, there will be change. If we allow experts to manage the sector, five years is too much for Nigerians to access uninterrupted power supply.
Your company has injected N1billion into system development and project completion, specifically. How has this feat improved power supply to your customers?
That is correct. When the new investor came in, about 72 transformers were not functioning. Thirty-two of them failed totally and 40 were down owing to vandalism. What that means is that if one transformer serves 2,000 customers, 142,000 customers are out. Also, lives of our staff and customers were lost owing to wire cuts, because the wires were obsolete. Also, there were 115 transformers that littered the company and we decided to carry out a technical audit of the entire network; but while we are waiting for the completion of the audit, we can't leave all the customers out. We decided to do what we call a quick-win project. We replaced the displaced transformers
For the concluding part of this story and others, grab your copy of The Point from your nearest vendor