Packaging garri, kulikuli earned me national award – Ocheni
Some corps members who completed their National Youth Service Corps three years ago have disclosed how they utilised loans given to them by the Bank of Industry, a financial partner of the NYSC, under the Skills Acquisition Entrepreneurship Development programme. About N354 million was given to 93 corps members in 2013, at N3.8 million per person.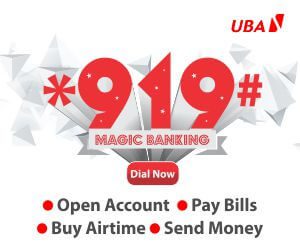 This year too, over N200 million has been released to make the corps members self-reliant through skills acquisition. In an interview with The Point, one of the beneficiaries of the loans, Mr. Simon Ocheni, said, "I did not take it seriously at the beginning. I was just packaging garri, sugar and either groundnut, kuli-kuli, milk or kilishi and selling to the military officers in Abuja where I served.
"But I noticed they liked it and demanded for more. Soon, they advised me to register the name of my products officially, which I did."
According to Ocheni, the products have made him self-employed through the loan he was given and also earned him a national award. "The products began to attract the NYSC officials and this got the attention of BOI, which granted me a loan of N3.8m in 2013. Now, I have been able to establish a factory with the fund and employed staff for the company at Lokoja, Kogi State. In fact, on December 1 this year, I was honoured with the award of excellence for my contribution to the MSME sub-sector of the Nigerian economy. I am so grateful to NYSC-SAED and BOI for this opportunity," he said.
Another ex-youth corps member, Mr. Emeka Obinwugo, whose experience is similar to that of Ocheni, said, "I had always wanted to be an entrepreneur after graduation, but the finance was not there, until I finished my service year in 2012. After the training skills, I ap-
For the concluding part of this story and others, grab your copy of The Point from your nearest vendor