SOLA SHITTU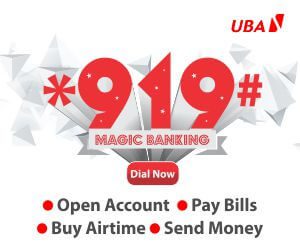 Investigations into the activities of the Universal Basic Education Commission, the State Universal Basic Education Boards and the FCT Universal Basic Education Board have revealed a huge fraud amounting to billions of naira.
The Point exclusively gathered from the Independent Corrupt Practices and other Related Offences Commission that the huge fraud uncovered by the commission's investigators, which covered the period 2010 to 2013, amounted to over N6.7 billion.
This has led to some arrests within thin the two government parastatals, by the anti-graft agencies. Most affected states, according to investigations, are up to six in number and they include Oyo, Ogun, and Abia, among others. The financial irregularities were discovered in the areas of hiring aircraft, bank charges on state government loans, hiring of independent monitors/ assessors, extra budgetary spending, placement of funds in fixed deposits, unauthorised payment, overpayment and double payment, indiscriminate transfer of funds and proliferation of bank accounts, among others.
Out of the N6.7 billion, the financial investigation unit of the anti-graft agency recovered N3.4 billion while the Asset Tracing and Monitoring unit recovered cash and vehicles worth N3.3 billion. The Point gathered from competent ICPC sources that some UBEC and SUBEBs officials usually hired aircraft whenever they travelled for supervision and monitoring of projects which gulped millions of naira and the payments were made in form of advances to staff which were not retired.
The compulsory free universal basic education was established by the National Assembly Act of Universal Basic Education May 2004 with a view to providing assistance to the states and local governments in Nigeria for the purpose of uniform and qualitative basic education throughout the country.
The law also established for each state, a Universal Basic Education Board and Local Government Education Authority designed to cater for pupils of primary schools and junior secondary schools, including the physically and mentally disabled children. UBE is being funded by the statutory transfers of two per cent from the Consolidated Revenue Fund shared among the states and the FCT in line with amended sharing formula of 2008 approved by the Federal Executive Council.
However, apart from the matching grant which is shared equally among the states, the criteria for the sharing and distribution of other components are usually determined by the UBEC. The Act also stipulates that for any state to qualify for the grant, such a state shall contribute not less than 50 per cent of the total cost of projects as its commitment in the execution of the project.
However, The Point gathered that some state governments had taken over the functions of SUBEBs in the award of contracts or transferring of funds thereby defeating the essence of appointing board members for SUBEBs and slowing down the pace of development in the affected states.
But a competent ICPC investigator, Mr. Julius Odesomi, who spoke with The Point confirmed the discovery of the monumental fraud running into billions of naira but refused to disclose the exact amount.