When teachers are posted here, they run away -VP
There is a common saying that there is ability in every disability. But how well can special students in Nigeria develop their abilities when the special education schools, which exist for this purpose, are in poor states?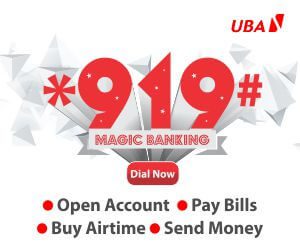 Some of the deaf, dumb and blind students of special schools like the Kaduna State Special Education School, and Wesley School for the Deaf, Lagos State, who complained of discrimination in the society, have cried out to Government to improve their learning conditions.
The teachers, who are also special because of their unusual teaching strategies, also agreed with the students that the general learning conditions across special schools must be improved in order to get the best out of students.
POOR FACILITIES, WELFARE PACKAGE
A teacher at the Kaduna State Special Education School, Jaminu, who preferred anonymity, shared with The Point the experiences and challenges of special education in his school.
He said, "When I got this job at first, it was hard, but when I saw others doing it, I had to discipline myself to master the signs. You have to use total communication, that is, your hands, gesticulations and body; but the blind uses the Braille machine.
"The government and other donors provide them. But not all the students have. So, those who don't have the machine have to borrow from those who have. People don't like applying for or don't study special education, because of the low pay. The government pays us the normal state worker's salary, nothing more. No welfare package. In fact, I have not heard of welfare before."
The Vice Principal, School II, Wesley Schools for Hearing Impaired Children, Surulere, Lagos. Lady A.E. Mordi, told The Point that the duty of teachers at the special school was to make the children independent by teaching them some daily living skills.
"We run primary education only. The government has been trying but we still need more support from the general public. We also need more partnerships from philanthropists. Some of our buses are faulty; we need people that can repair them for us," she said, adding that the schools were also suffering due to discrimination.
The special educator and Assistant Director, Education of Special Needs, said, "There is discrimination in the society. The society should accept them fully just like the other hearing students, support and embrace them like other children.
"When they post some teachers to this place, they run away; some even criticise you that you are going to give birth to children like them."
For the concluding part of this story and others, grab your copy of The Point from your nearest vendor