We were not employed as dog handlers, say suspects
Two policemen have been dismissed over their alleged complicity in the death of a police dog, The Point's investigation, has revealed. The affected men, identified as Okiki Idoke and Luke Abieva, both constables, were serving in the home of a retired Police Commissioner, described as Vincent Ojo.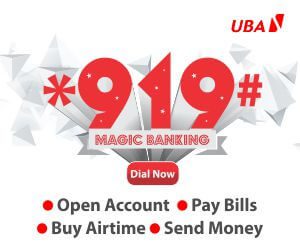 Investigations revealed that Luke, with force number 430373 and his colleague, Okiki, were attached to the Ports Authority Police, Apapa, Lagos, but were in the retired police officer's home on secondment.
"The men were attached as orderlies to the house of the Commissioner of Police. Their routine allowed them to carry out surveillance and sundry activities around the commissioner's Ikoyi, Lagos home," a source disclosed.
The source, who craved anonymity, added that the policemen were never found wanting at their duty post, until a police dog, an Alsatian attached to the same building, took ill. All efforts to bring the dog back to life proved abortive, he said, adding that the Commissioner of Police immediately ordered the arrest of the two constables, who then became principal suspects.
The suspects, it was gathered, were methodically questioned while inquest was ongoing, on the other hand, to ascertain what actually led to the death of the dog. While in their detention facility, the suspects were told that the result of the inquest was out and that it had been ascertained that the dog ate poison, or was poisoned. The detained policemen reportedly wept, insisting on their innocence, but were charged "for not monitoring properly, the activities of the dog."
Further checks revealed that after two weeks in detention, the policemen were transferred to the Provost Office, State Command Headquarters in Ikeja, Lagos, for final trial.
"At Ikeja, we were forced to own up to a crime we did not commit. We were even happy serving in the house of a Commissioner of Police. We carried out our duties as best expected of us. Little did we know that we would be ending our career there," Idoke said.
Abieva, in his own response, said, "I enlisted into the Nigeria Police Force in January 2004 as a general duty officer. I was not a trained dog handler. I do not know anything about dogs. We were not responsible for the food served to the dog. I would not know the type of food to be served a dog. My Commissioner was just using his power and position to punish us. He knew where to channel his investigation. Up till now, it remains a shock beyond my comprehension that my Commissioner could say we should be arrested and tried over the death of the dog.
"So, our senior colleagues, who tried us appeared to be acting to a written script. 'Just dismiss them.' Thus, all they wanted from us was to own up to a crime we did not commit; and they succeeded in intimidating us to admit to poisoning the dog. I have written several letters of appeal to no avail. We had cried to everywhere for who would help us to get back our jobs, to no avail. All is because, we do not have a godfather anywhere."
The dismissed policemen have appealed to the Inspector General of Police, Solomon Arase, and the chairman, Police Service Commission, to look into their case with a view to reinstating them. "We know these very senior officers to be men of integrity. We want them to reinstate us. We want them to look into our matter," they jointly said.
However, the Lagos Police Public Relations Officer, Joe Offor, a Deputy Superintendent of Police, told The Point that if the policemen could prove their innocence, they should do so, even though he had not been appointed as the PPRO when the case in question came up.
"Let them write to the appropriate authorities if they have evidence. Police rely on evidence, not sentiments," he said.